M and A
BNP Paribas Sells Subsidiary To BMO Financial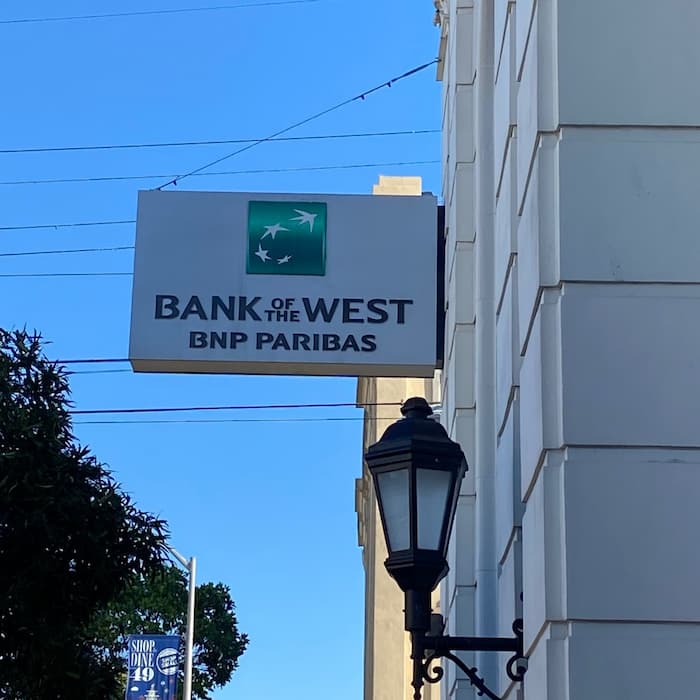 French banking giant BNP Paribas' $16.3 billion purchase of California-based Bank of the West makes the purchase one of the largest recent bank deals. It will see the French bank focused on Europe, where it is growing in stature as one of the region's biggest investment banks as local rivals stall.
French bank BNP Paribas is to sell all of its retail and commercial banking activities in the US carried out by its Bank of the West subsidiary to Canada's Bank of Montreal (BMO Financial), in a deal worth $16.3 billion.
The all-cash deal is one of the largest recent bank details and is expected to formally close next year subject to the customary regulatory and anti-trust permissions. It will expand Bank of Montreal's US footprint, where it has worked on building its presence in recent years, with Bank of West's 500 branches and offices in the US.
"This is a value accretive transaction for all sides, which emphasizes the quality of Bank of the West franchise. In the name of BNP Paribas, I would like to deeply thank all Bank of the West teams for their achievements and contributions for the development of the Bank," Jean-Laurent Bonnafé, BNP Paribas group director and chief executive officer, said.
"Moreover, BNP Paribas' set-up in the United States remains a strategic pillar for the development of our corporate and institutional franchise. With this transaction, BNP Paribas also reaffirms its commitment to deliver value to all its stakeholders."
San Francisco-based Bank of the West, which was set up 135 years ago, operates commercial, regional, national finance and wealth management segments among other services. It has around $89 billion of deposits and assets of about $105 billion and has been owned by France's BNP since 1979.
With more than 500 branches and offices in 24 states (primarily in the Western and Midwestern parts of the US), the bank employs more than 9,000 team members, and serves 1.8 million customers. As of June 2021, it has a deposit market share of approximately three per cent in the top three states (California, Colorado, and Oregon), which account for over 80 per cent of its deposits.
The total consideration represents 1.72 times Bank of the West's tangible book value2 and 20.5 per cent of BNP Paribas market capitalization, while Bank of the West has contributed an average of approximately 5 per cent to the group pre-tax earnings over the last few years.
At closing, the transaction will generate a one-off capital gain (net of taxes) estimated at €2.9 billion and a positive impact on BNP Paribas Group's Common Equity Tier 1 (CET1) ratio of approximately 170 basis points.
Following the sale and to compensate for the dilution of its earning per share, BNP Paribas will use the sale proceeds for more share buybacks. As an indication, a share buy-back program of approximately €4 billion would fully neutralize the EPS dilution (under current assumptions and based on 17 December 2021 closing share price of €56.17), BNP Paribas said in a statement.
It will clarify its strategic plans early next year and intends to redeploy the remaining proceeds (equivalent to approximately €7 billion in capital release), over time and in a very disciplined way, with the aim of improving long-term value creation through acceleration of organic growth, in particular in Europe, targeted investments in technologies and innovative business models, and bolt-on acquisitions in value-added businesses, the statement added.
"BNP Paribas will continue to consolidate and further develop its activities in the United States, as a strategic pillar to better serve global clients' needs," the statement added.
BNP Paribas has offices in 68 countries, with more than 193,000 employees, including 148,000 in Europe. Bank of Montreal is Canada's fourth largest lender.
Goldman Sachs Bank Europe and J.P. Morgan Securities plc served as financial advisors to BNP Paribas SA, also supported by BNP Paribas Corporate Finance, and Sullivan & Cromwell LLP served as legal advisor.