People Moves
Summary Of Executive Moves In Global Wealth Management - October 2021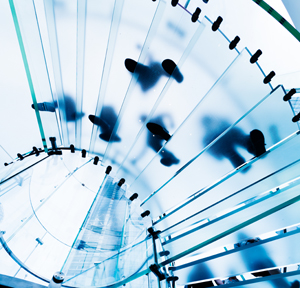 North America
Raymond James welcomed financial advisor Jeff Little to Raymond James & Associates - the firm's employee advisor channel - in Gadsden.
Operating as JL Wealth Management of Raymond James, Little was joined by branch associate and financial advisor trainee, Brock Little, and senior client service associate, Lynn Young. The team previously managed about $156 million in client assets at Wells Fargo and served a variety of clients including business owners, families and retirees.
The firm welcomed financial advisor Adam English to its employee advisor channel. English joined RJA's branch location in Naples, Florida, led by Geoff Hunter. Along with senior client service associate Anne Mitchell, the team operates as English Wealth Management of Raymond James. English was previously affiliated with Merrill Lynch where he managed about $130 million in client assets. With more than 15 years of industry experience, English launched his career at Morgan Stanley. He later moved to Merrill Lynch Wealth Management in 2007 to join his father until his retirement in 2016, continuing the affiliation until this recent transition to Raymond James.
Raymond James welcomed financial advisors Eric Cornell and Patrick Shea in Palm Beach Gardens, Florida to its independent advisor channel. The advisors operate under the moniker of Helius Wealth Management. Other members include branch associates Margaret Scaparotti and Alana Cornell, as well as client service associates Josefine Troneby and John Nelson.
BNY Mellon Wealth Management named Karen Sugihara as regional fiduciary manager. In this role, she leads the fiduciary business for California, as well as managing the delivery and fiduciary oversight of advisory-based services to clients. Sugihara is based in San Francisco and reports to Robert Kricena, president, West Region. Sugihara brings three decades of trust and estates experience in private banking, fintech, legal research and law practice to the role.
The firm also named Rajesh Nakadi as head of investments in its global family office practice. In this role, he oversees family office client relationships, as well as supervising all investment strategies and leading the GFO investment team. Nakadi, who is based in New York, reports to Vincent Hayes, global head of the family office business. With more than 25 years' investment and management experience, Nakadi was previously senior vice president, global family office at UBS Private Wealth Management for seven years, where he served as a relationship manager for strategic family offices, delivering investment solutions across institutional and wealth management platforms.
Cresset Asset Management appointed advisors Stuart Birdt and Amy MacLeod as wealth advisors, based in Santa Barbara, California. They previously served as wealth managers with Manchester Capital Management in Santa Barbara.
Carson Group, the US financial service firm that is based in Omaha, Nebraska, appointed Gregg H Johnson as national sales director. He has 15 years of industry executive experience. In his previous role he was executive vice president and revenue acquisition, leading an acquisition effort for a group of six broker-dealer firms.
Sanctuary Wealth added NobleVest Private Wealth, based in Springfield, Missouri. Three of NobleVest's four founding partners, Geoff Stufflebam, Ken Roberts, and Shweta Agarwal had been with Morgan Stanley, while the fourth, Kraig Bode, was formerly with Ameriprise.
Argent Financial Group said Saiyida Gardezi completed the Chartered Financial Analyst® Program. She serves as a portfolio manager, based in Argent's Dallas office, and reports to senior portfolio manager Robert Strauss, CFA. Gardezi relocated from Argent's Oklahoma City office to Dallas.
Moneta, the partner-owned group operating an RIA called Moneta Group Investment Advisors, appointed Andrew Kelsen as head of alternative investments. Kelsen reports to chief investment officer Aoifinn Devitt.
With 34 years of experience in senior-level positions, Kelsen leads Moneta's external investment partners to build out additional private asset solutions for clients. Most recently, Kelsen worked with the Chicago Teachers' Pension Fund. He worked as head of capital markets in private placements at a large RIA in Atlanta.
Investment firm Cambridge Associates appointed Melinda Wright as global head of diversity, equity, and inclusion. Wright reports to the firm's chief executive, David Druley. She joined from the Walton Family Foundation where she worked on diversity and equity as important factors in its investment strategy and grant making.
Vestwell, a technology engine powering workplace savings and investing programs, hired Rob Molchon as its chief technology officer and promoted Ryan Anderson to chief product officer.
Molchon, who has more than 25 years of experience as a technology leader, was previously the senior vice president of engineering at Integral Ad Science, where he created a global software development organization and was responsible for new product development, high-throughput data collection, big data processing, software quality and release engineering. Molchon took over duties for Vestwell's previous CTO, John Skovron, who has been with the firm for nearly four years. Skovron was slated to retire in 2022.
Anderson, who joined Vestwell in 2019 as the firm's senior vice president of product and design, is responsible for leading Vestwell's product roadmap. Prior to Vestwell, he was the chief product officer at Advizr.
F2 Strategy, the wealthtech management consultancy, named Andrea Bornstein-Bayer as chief operations officer. Working in the wealthtech and banking sector as a consultant for more than 25 years, Bornstein-Bayer was the first C-suite hire at F2 Strategy. She has led technology and executive teams at financial institutions - including First Republic Bank and Wells Fargo.
Brandywine Oak Private Wealth appointed Chris Smith as founding tax partner of its new business line aimed at tax advisory. Smith, who is also the director of tax, has more than 15 years of public accounting experience.
Steward Partners Global Advisory, an employee-owned, full-service wealth management firm associated with Raymond James, promoted Doug Kentfield to president. He was previously head of wealth management for the past two years. Kentfield started his career as a financial advisor with EF Hutton, then spent 12 years with Smith Barney as a branch manager, regional director and divisional director.
After Smith Barney's acquisition by Morgan Stanley in 2009, he merged the two wealth management organizations into a single platform. Prior to joining Steward Partners, Kentfield served as a senior advisor for NextShares Solutions.
Kohlberg Kravis Roberts named two new co-chief executives. Joe Bae and Scott Nuttall took up the slots, and co-founders Henry Kravis and George Roberts remained actively involved as executive co-chairmen of KKR. Bae and Nuttall joined KKR in 1996 and served as co-presidents and co-chief operating officers of KKR since July 2017.
Integrated Wealth Management, a registered investment advisor based in Scottsdale, Arizona, joined Carson Partners. IWM is led by Brent S Pine, managing director, partner and wealth advisor.
Intergy Private Wealth, a Colorado Springs financial planning team, teamed up with Dynasty Financial Partners. In total, there are eight people joining Intergy Private Wealth from Northwestern Mutual, including three advisors: Mark Perrault, president, managing partner; Charlie Dunn, MP; and Geoffrey Thomas Schaefer, wealth advisor.
Lombard Odier Investment Managers named Dr Lorenzo Bernasconi as head of climate and environmental solutions. Dr Bernasconi is based in New York. The role is a new one at the Swiss bank.
Apollon Wealth Management hired a former UBS team in the Portland, Maine market. William "Torey" Carr leads a team of five financial professionals, shifting to Apollon's full-service wealth management platform.
GAM Investments appointed Nick Tan and Ian Walker as director, business development. Tan and Walker are based in New York and Chicago, respectively. Tan previously worked at Conning, where he was a consultant relations manager, responsible for managing relationships with global and regional investment consultants and outsourced chief investment officer providers. Walker joined GAM from Calamos Investments, where he spent 11 years.
Stonehage Fleming, the multi-family office, named Johan van Niekerk to the newly-created position of head of family office (US). Van Niekerk joined Stonehage Fleming in 2007 and, prior to his new appointment, served as partner and head of family office (Neuchatel, Switzerland). His main focus will be to further develop Stonehage Fleming's family office offering in North America. Van Niekerk is based in the Philadelphia office and reports to Peter Rosenberg, head of North America.
The MFO also appointed Joshua Runyan to expand its US family office team, where he concentrates on assisting US families with their tax and succession planning. An attorney, he practiced law at Montgomery, McCracken, Walker & Rhoads LLP and served as a member of the firm's benefits committee. Before that Runyan worked as senior editorial director of a regional publishing firm and has also served as an editor-in-chief. He reports to partner and head of North America, Peter Rosenberg.