People Moves
Summary Of Executive Moves In Global Wealth Management - October 2021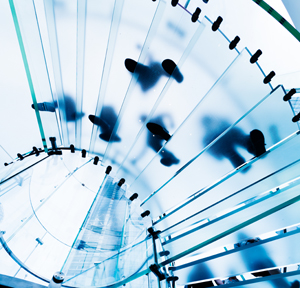 BNY Mellon Investment Management appointed Kristina Church as head of responsible strategy. Church joined from Lombard Odier Investment Managers where she was most recently head of sustainable solutions and, earlier, senior investment strategist and deputy head of sustainability. Prior to this, Church spent a decade at Barclays Capital, latterly in its sustainable and thematic research team and formerly as head of European automotive equity research. Church reports to Gerald Rehn, head of international product and governance at BNY Mellon Investment Management.
Hawksford, the corporate, private client, and fund services firm, named Edward McFadyen as associate director of funds services. He previously worked at another Jersey-based private client, corporate services and fund administration firm. Another joiner was Sion Williams, who brought over seven years' experience working in various roles at alternative financial service provider Alter Domus.
Lombard Odier Investment Managers named Dr Lorenzo Bernasconi as head of climate and environmental solutions - a newly-created role for the Swiss bank. Dr Bernasconi is based in New York.
Cazenove Capital, which is part of Schroders, made three hires across its regional hubs and in London. Jennifer Crowley joined Cazenove Capital in Birmingham, Lee Sweeting joined in Bristol, and James Bates joined in the capital.
C Hoare & Co, the UK private bank, appointed Carl Brian as a senior relationship manager in the Northeast of England. He reports to Peter Gale, banking team leader. Brian has more than 20 years of experience of managing customers across retail, private and commercial banking. Most recently, he was a senior RM in commercial and corporate banking at NatWest Group.
Brewin Dolphin, the wealth manager, appointed Kam Bagga as a wealth director in its 1762 team at 8 Waterloo Place in St James's, London. Bagga's career in financial services, which spans more than 15 years, includes positions at Morgan Stanley, Credit Suisse and, more recently, at Henley Investment Management where he was a director with a particular focus on global private and institutional clients.
Robeco appointed Karin van Baardwijk as chief executive as of 1 January 2022. Van Baardwijk will succeed Gilbert Van Hassel, who has been in the position since September 2016. Van Baardwijk, who joined Robeco in 2006, has served in various roles ranging from head of operational risk management to chief information officer. She has been part of Robeco's executive committee since 2015.
GAM Investments appointed Mary Murphy in the newly-created role of head of global consultant relations. Murphy reports to Jill Barber, global head of institutional solutions. Prior to this, Murphy worked at BlackRock where she was responsible for leading some of BlackRock's largest strategic investment consultant relationships.
Crown Global Insurance Group, which provides private placement life insurance (PPLI) and annuities for ultra-high net worth individuals and institutions, appointed Thomas F Wiese as president of institutional solutions. Previously, he was executive managing director at Lombard International, where he was responsible for expanding the firm's US and non-US institutional business.
Winckworth Sherwood, the full-service UK law firm, appointed James Mabey as senior associate within the private client team. Mabey has more than 10 years' experience in the private client sector, having recently practised in Bermuda where his work included the creation of trust structures, resettling trusts, as well as advising settlors, trustees and protectors on the structuring, interpretation and administration of trusts.
Bank Syz Ltd, the private banking arm of Syz Group, hired Charles-Henry Monchau as its chief investment officer - a new role for Bank Syz. Previously, there had been a CIO employed by Syz Asset Management (until the Oyster range's sale) but never before has there been a CIO specifically employed by Bank Syz. Monchau, who worked for more than 25 years of international investment management, joined from FlowBank, where he was CIO and chief compliance officer.
Prior to that, he was CIO of Al Mal Capital (Dubai Investments), head of the asset allocation team for the EMEA region at Deutsche Bank and held various C-level positions in Geneva, Zurich, Dubai, Nassau and Paris.
Edmond de Rothschild named Philippe Cieutat as chief financial officer of the group. Pierre-Etienne Durand, group head of strategy and a member of the executive committee, took on extended responsibilities in corporate development. He reports to François Pauly, head of EdR Group.
Fabrice Coille, head of group management control, was appointed CEO Edmond de Rothschild (France) and as a member of the executive board. Nicolas Giscard d'Estaing was appointed corporate secretary and a member of the executive board of Edmond de Rothschild (France). In particular, he is in charge of supervising the risk, permanent control and compliance functions, the role of head of information systems security, credit, and the institutional relations department.
Lastly, Sarah Arnett, director of communications France and the group brand, was named director of communications and brand for the group. She also reports to Pauly and is based in Geneva.
Credit Suisse shareholders approved the election of Alex Lehmann and Juan Colombas to join the board of directors. Lehmann was also made the new chair of the risk committee, succeeding Richard Meddings, who had been acting as interim chair in addition to being chair of the audit committee. Colombas was also elected as a new member of the compensation committee, as proposed by the board of directors.
Julius Baer appointed Yvan Wicht as group head for Middle East and Africa, reporting to Régis Burger, sub-region head for Middle East and Africa at Julius Baer. Wicht succeeded Ali Nsouli who stepped down from the role to focus on his portfolio of clients, but remained market head for Lebanon. Wicht had previously worked at Deutsche Bank since 2011, serving in various leadership roles at the firm. His last position was global head wealth investment advisory Middle East and Africa, based in Geneva.
Manchester, UK-based wealth advisory firm Artorius appointed Kate Thurman as a wealth planning partner. She works with Jane Fowke to provide wealth structuring and financial planning advice. The firm also hired Rebecca Critchley as compliance manager and Rihards Ignass as finance manager.
Offshore litigation and dispute resolution firm Baker & Partner appointed Adam Crane, partner, and Nicosia Lawson, associate, to join the firm's Cayman office.
Rothschild & Co appointed Donald Nartey as a client advisor in its UK wealth management business, based in London. Nartey joined from Cazenove Capital, where he began his career.