People Moves
Summary Of Executive Moves In Global Wealth Management - October 2021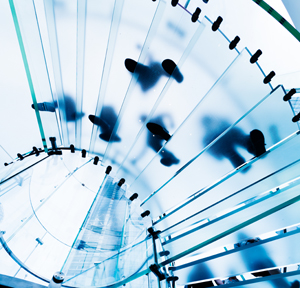 A busy month for moves and appointments in the world's wealth management industry
Tom Hall rejoined private investment office Sorbus Partners as a partner. Hall, who is an original co-founder at the firm, left in 2014 for family business reasons.
Previously, he was a director with UBS Investment Bank and a former CEO of the diversified conglomerate Williams Industries. Prior to that he was a global director of parts and service at Midlands-based multinational JCB. Hall has an MBA (merit) from the London Business School.
Starwood Capital Group, the Miami, Florida-based private investment firm, focused on real estate and energy investments, appointed David Matheson as a managing director and head of real estate for Europe. Matheson is responsible for sourcing and executing real estate acquisition opportunities across Europe. He is based in the firm's London office. Prior to this move, Matheson spent eight years at Oxford Properties Group, a global real estate firm. Before his time at Oxford, he spent over a decade in European investment banking, most recently as an executive director at Goldman Sachs.
Crestbridge, the administration, management and corporate governance solutions business, appointed Mike Edward as chief people officer. Edward has had a career in human resources spanning more than two decades. He originally joined Crestbridge as a consultant, with a remit to manage a series of major HR projects.
Thorsten Hartmann was appointed to take over as head of the Julius Baer branch in Basel, starting in April 2022. He was due to replace Claude Scharowski, who has led the office since it opened in 2000, and is retiring in 2024. Hartmann spent over 17 years at Credit Suisse, working mostly in the Basel region. He was head of private banking for HNWI Basel between 2013 and 2020, and was most recently head of HNWI for Northwestern Switzerland at the bank.
Private markets investment platform Titanbay appointed former Barings managing director Gareth Read as chief operating officer to oversee further growth. He was previously managing director at Barings responsible for developing and managing its European fund infrastructure. Later, he worked at AshGrove Capital as finance and operations director, and has spent time on the audit and assurance team at Deloitte.
Ampla Finance, the legal finance provider based in the UK, named Natalie Player and Deborah Ward, both qualified lawyers, as commercial director and partnership director respectively. Both Ward and Player joined from Novitas Loans, where they were account directors for the last four years.
Finance Isle of Man appointed Paul Blake as head of banking and fiduciaries at the Isle of Man Department for Enterprise based in Douglas. Blake was previously chief operating officer at Quinn Legal and DQ Advocates, two established legal firms on the island. Prior to that, he worked as a senior manager in corporate banking at Lloyds Banking Group, also on the Island.
Pictet Wealth Management appointed Alexandre Tavazzi as Asia chief investment officer. Until then, he was global strategist and head of CIO Office for the firm. Tavazzi, who is based in Hong Kong, continues to report to Cesar Perez Ruiz, head of investments and CIO, and locally to Evelyn Yeo in the additional role. He has worked at the Geneva-based group for 24 years.
IQ-EQ named Edwin Chan as its new chief commercial officer to run its UK and Ireland business. Chan, who reports to John Legrand, regional CEO for the UK, Ireland and the Crown Dependencies, has spent two decades overseeing funds services launches for international banks in London, Bermuda and Hong Kong.
Virgin Management's former investment director Andre Ronsoehr joined Seraphimas as investment director to boost development of its Seraphim Space Investment Trust. Ronsoehr spent almost a decade at Richard Branson's Virgin Management family office, where he co-led the seed investment of One Web in 2015 and helped fund Virgin Galactic and Virgin Orbit, working with the boards and C-suite teams of all three of Branson's space businesses.
Invesco made two appointments for its UK multi-asset team: Benjamin Jones, who joined as director of macro research, and Fabio Faltoni, joined as product director. Jones formerly worked at State Street Global Markets, where he spent 15 years, initially as equity strategist and, from 2013, as senior multi-asset strategist. Faltoni previously spent five years as a multi-asset and macro investment specialist at Aviva Investors.
Carmignac appointed Apolline Menut as an economist focusing on the eurozone. She is based in Paris and reports to chief economist Raphaël Gallardo. Menut joined from Axa IM where she was a macro economist with a similar eurozone remit. She started her career as a research assistant at the Massachusetts Institute of Technology Sloan School of Management, before joining Barclays in the European Economics Research department covering the eurozone.
Calastone made three strategic hires: early fintech champion and experienced banker Ahsan Raza as chief financial officer; former McKinsey associate partner Varun Atre as head of product; and technology executive Paul Elflain as head of digital marketing institutional sales.
Finance Isle of Man, an executive agency for the financial centre's Department for Enterprise, appointed three new non-executive board members. They were Claire Milne, partner at Appleby and NED at Playtech and Zurich International; Dougie Elliott, director at Sovereign Trust and chairman of the Association of Pension Scheme Providers; Anne Couper Woods, director at Boston Multi Family Office (Association of Corporate Service Providers representative).
The chairman of the UK's Financial Conduct Authority, Charles Randell, asked the government to find a successor. He planned to stand down in the spring of 2022. Randell asked Rishi Sunak, Chancellor of the Exchequer, to start a search for a new chairman. Randell, who was appointed to the post in 2018 for a five-year term, was previously an external member of the Prudential Regulation Committee of the Bank of England and a non-executive board member of the Department for Business, Energy and Industrial Strategy.
Investment group AllianceBernstein added to its EMEA product and client leadership by appointing Honor Solomon as head of retail EMEA, and Mike Thompson to head the firm's global fixed income business development strategy.
Solomon joined from Legal & General Investment Management, where she spent seven years as head of retail distribution. She will oversee strategy, management and distribution for AB's EMEA retail business, and build out further regional growth. She reports to head of global client group, Onur Erzan.
Janus Henderson Investors made two senior hires in its London-based investment trust team. Dan Howe was named deputy head of investment trusts, and Oliver Packard head of investment trust sales.
Howe moved from J P Morgan Asset Management, where he was most recently executive director for global strategic relationships. He reports to trusts head James de Sausmarez. Packard joined from Panmure Gordon, where he held a senior post in investment fund sales. Prior to that, he spent more than five years as sales director in investment trust sales at Cenkos Securities PLC.
Aegon Asset Management added three personnel to its responsible investment team. Based in the UK, Andy Woods was appointed as a responsible investment manager, supporting the equities and multi-asset investment platforms.
Curtis Zappala joined as a responsible investment associate in the US. Zappala was previously a member of the sustainability team at United Parcel Service. He has also held sustainable-related positions at SunShare and Growth International Volunteer Excursions. The third appointment was Jamie McAloon, a responsible investment associate, supporting the equities and multi-asset investment platforms. He was formerly at Abrdn, where he was a private equity finance analyst.
Crestbridge, the global administration, management and corporate governance solutions business, appointed Conor O'Brien as head of accounting and transfer agency. O'Brien brought more than 25 years of experience to the job, having worked in the funds industry, with particular expertise in developing services for private equity, real estate funds and other alternative structures.
Alternative investment firm Värde Partners promoted deputy chief investment officers Brad Bauer and Giuseppe Naglieri to join Ilfryn Carstairs as co-CIOs. Both will share oversight of Värde's global investment activity alongside Carstairs, who is also co-CEO.
Based in London, Bauer joined Värde in 2007. He was named as a partner in 2013 and promoted to deputy CIO in 2019. Also London based, Naglieri, who joined the firm in 2009, was made a partner in 2016 and promoted to deputy CIO in 2018.
ESG advisory and portfolio analytics specialist, MainStreet Partners, made eight new hires. The firm named Djolan Captieux as director and co-head of the department. Captieux came from FTSE International Limited (an LSE Group company), where he was global ESG quality manager. Simone Borsetti, Martina Castelli, Jaime Diaz-Rio Varez, Soner Hasan, and Georgina Anne Tayler joined in the ESG research team. Bikiron Banerjee was appointed as IT senior associate to develop the MainStreet Partners digital platform. Banerjee has more than 10 years' experience in investment firms and financial institutions.
International legal and professional services firm Ince appointed Naomi Woods as a partner in its private wealth practice. Based in Southwest England, Woods advises a range of clients with expertise in advising high net worth clients and business owners, particularly in the agricultural sector.
Oak Group, the private client, corporate services and fund administration business, appointed Paul Schreibke as managing director of Oak Funds Services in Guernsey. Schreibke joined Oak Guernsey in 2019, as managing director of Oak Trust (Guernsey) Limited.
ZEDRA, which provides corporate, global expansion, wealth and fund solutions, promoted six of its Guernsey-based staff:
Anna Youngjohns - assistant manager;
Brian Vhiriri - senior accounts manager;
Elizabeth Sayer - trust officer;
Jade Lake Trust - administrator;
Robert De La Rue - trust officer; and
Simon Smith Senior - trust manager.