Surveys
Investors Wait To Unleash Risk Appetite When COVID Restrictions Ease – Study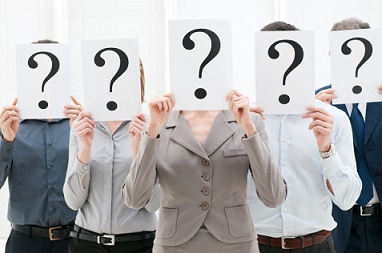 A global study shows that a significant chunk of investors are waiting to put more chips on the table as and when lockdowns and other COVID-related restrictions ease off.
A study of 24,000 investors around the world finds that more than a third of them intend to take more risks when lockdowns ease off, suggesting that there's a potential pent-up level of demand for certain equities and other assets.
The findings came from the 2021 Schroders Global Investor Study.
When broken down by country, US investors are most likely to raise risk exposures, with 53 per cent saying that they will allocate more, followed by India (48 per cent); the UK (48 per cent); the Netherlands (46 per cent); Spain (44 per cent); Belgium (43 per cent); Brazil (42 per cent) and Thailand, (42 per cent). Interestingly, the major wealth hubs of Singapore, Hong Kong and Switzerland did not appear in the top eight.
Almost half of people will put "more" or "much more" money into general savings or low-risk investments, the study said. But a sizeable group will increase their allocations toward high-risk assets, representing more than a third (37 per cent) of the sample.
Topical or emergent sectors, such as electric vehicles, cryptocurrencies and biotech, have seen a considerable number of people investing in them for the first time, the authors of the report said.
In other findings, the report noted that assets along the whole risk spectrum from gold to crypto saw high representation among this group.
The study showed that younger investors tended to be more willing to shoulder risks than their older peers – which is a generally observable picture because people typically cut risks as they near retirement and need to be certain of their income.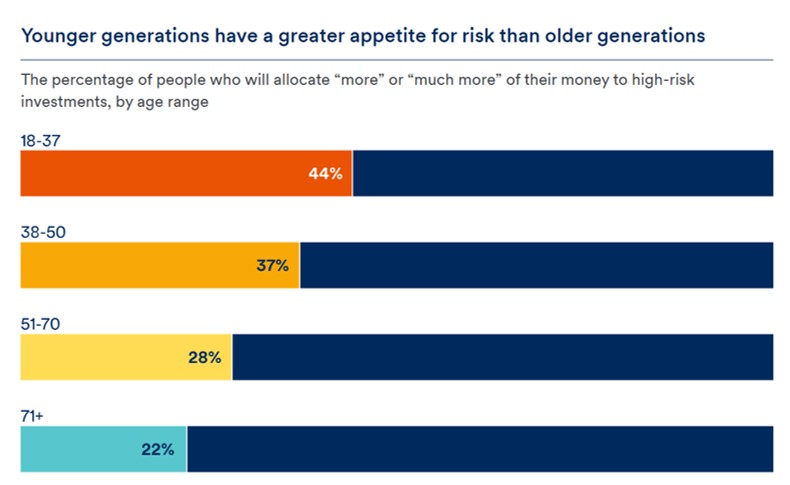 For example, the amount of 18 to 37-year-olds who expect a >10 per cent return is eighteen percentage points higher than those aged 71+. But this is not a result of younger generations being more bullish.