M and A
LGT Agrees To Buy Old UBS Australian Wealth Business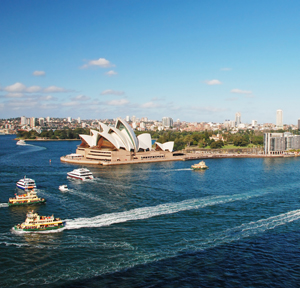 The business being acquired - Crestone Wealth Management - was created in 2016 via an MBO of the UBS business in Australia.
Liechtenstein-based LGT, the private banking group, has entered a conditional agreement to acquire all of Crestone Wealth Management, the Australian firm serving high net worth clients that was spun out of UBS via a management buyout half a decade ago. Crestone holds about A$25 billion ($18.82 billion) in client assets under management.
The transaction, which is subject to Crestone shareholder approval, will give LGT a stake in the Australian wealth market and enable Crestone to expand its services and investment offering, LGT said in a statement yesterday. LGT said the deal is also subject to regulatory clearance and expected to be completed in the first quarter of 2022.
Crestone serves HNW clients, family offices, not-for-profit organisations, and financial institutions in the Australian market. The firm was created in 2016 after a management buy-out of UBS Wealth Management Australia. It has 250 employees, including more than 90 investment advisors, in its offices in Adelaide, Brisbane, Melbourne and Sydney. Crestone's shareholder base is composed of its founders, managers and employees.
LGT's offer values Crestone at an amount of A$475 million ($338 million). Crestone will become part of LGT's Private Banking entity, LGT said.
The European bank said it will maintain and grow Crestone's business model under the existing management.
"The envisaged transaction would enable us to deliver greater scale benefits to our clients whilst drawing on the experience, skills, and global insights of a leading wealth management firm like LGT. We believe that LGT is a natural long-term owner for our business that will provide us with further balance sheet strength while retaining the benefits of a private ownership structure that aligns with our client focused business model," Michael Chisholm, Crestone's chief executive, said.
HSH Prince Max von und zu Liechtenstein, LGT's chairman, said: "Crestone is a preeminent wealth advisory firm with excellent further growth opportunities in the attractive Australian market. I'm convinced we can help Crestone further enhance its market position through access to our long-standing investment expertise, especially in alternative asset classes, ESG and impact investing."
(An earlier version of this news story ran yesterday on WealthBriefingAsia, sister news service to this one.)