Compliance
FCA Acts To Tackle Application Bottlenecks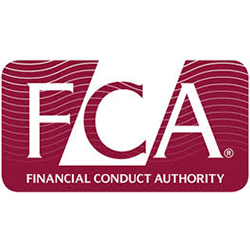 The UK's financial services watchdog has defended using external legal and recruitment resources to help deal with around 500 vacancies and an increased number of change of control applications.
The UK's Financial Conduct Authority is recruiting external headhunters to fill its staff shortage, and tendering for private law firms to help process mounting numbers of change of control applications by its member companies.
So far this year, the financial regulator has reportedly spent £1 million ($1.32 million) on hiring law firms and headhunters to deal with staff vacancies, said to number around 500, according to the Financial Times. The FCA employs approximately 4,000 staff.
The £1 million comprises 12 separate tenders to fill roles including directors, heads of departments, general counsel, and the chair of the FCA's consumer panels, according to the report.
The watchdog said it is looking to employ temporary resources to manage 'change of control' applications which financial services companies need to file when their ownership changes, but decisions on applications would be taken by an FCA staff member.
The FCA also spoke to WealthBriefing about its measures.
"We have experienced an increase in the number of change of control applications. In order to ensure that we can process these as quickly as possible, while maintaining our high standards, we have employed some short-term resources to support us. The final decision on an application will be taken by an FCA staff member," an FCA spokesperson said.
The bid to find a new finance director and finance head of division cost the organisation £155,000, while it spent £400,000 on advertising for headhunters three times in 2020, according to the FT which obtained the figures from notices posted on the government's procurement website.
Pay consultation
In a separate development, the regulator rebuffed suggestions by the Unite union yesterday that it is planning to cut staff pay while increasing senior executives' pay. Unite, which seeks to represent staff at the FCA, has raised concerns about the City regulator's pay and grading consultation. Union bosses wrote to Nikhil Rathi, chief executive of the FCA, yesterday over a fall in staff pay as a result of the organisation's restructuring.
However, the FCA told this news service that no senior leader will receive a salary rise as a result of the consultation.
"The package we are consulting on means we will continue to offer one of the best and most competitive packages of any regulator or enforcement agency in the UK. Our consultation focuses on lower paid colleagues – 800 of whom will receive a pay increase of, on average, £3,800 under the proposals. The vast majority of other colleagues are expected to receive a base salary increase of at least 5 per cent next year, and 4 per cent the year after, with many receiving substantially higher increases.
"Our proposals will help us make significant progress towards reducing our gender and ethnicity pay gaps. Importantly, no senior leader at the FCA will receive a salary increase as a result of the pay ranges we're consulting on.
"We have been listening to colleagues and have set out those areas where we are considering adjusting our proposals in response to feedback. We will continue to listen to colleagues as the consultation draws to a close."
Last week Rathi told a Treasury select committee meeting that the regulator was facing the same pressures as commercial companies in a buoyant jobs market, and is having to "manage the challenges" of hiring, particularly for data and technology roles.
He also defended his transformation project, whose executive director Megan Butler is to step down from her role after six years, as well as plans to almost double fees for financial services firms from £1,151 to £2,200, arguing that it was necessary for the FCA to carry out its supervision.