Surveys
Wealth Managers Can Exhale After WHO Labels Variant "Super Mild"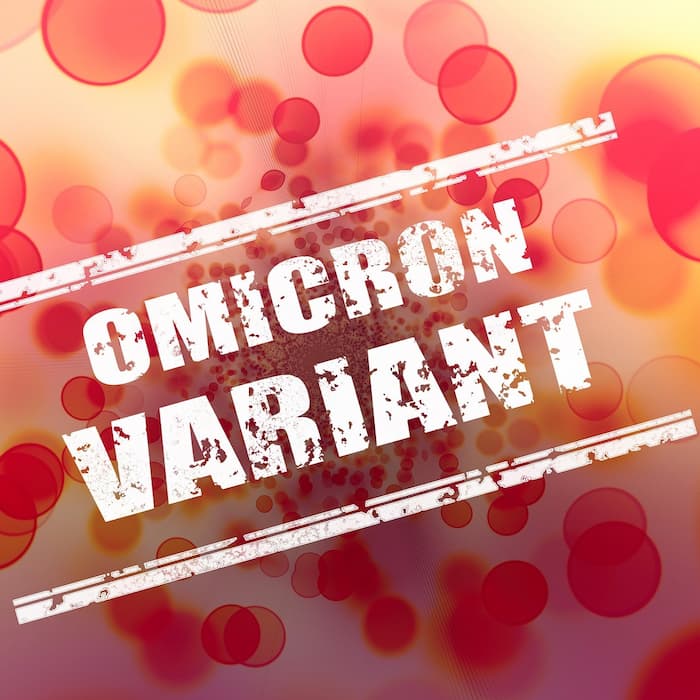 The new COVID variant has rattled investors but so far it appears that it has less severe health effects, giving wealth managers room to focus more on other likely drivers of investment performance in 2022.
As wealth managers the world over breathe a sigh of relief after scientists label the new COVID variant "super mild," a survey of nearly 300 UK wealth advisors finds, nevertheless, that they think new variants will pose the biggest threat to market stability in 2022.
The new COVID-19 variant Omicron has created global panic within financial markets since it surfaced in South Africa on 24 November. However, experts from the World Health Organisation now say there is no need to panic and that the variant is not as dangerous as the Delta variant. So far, no deaths or severe illness have been reported as a result of Omicron, indicating that the problem is much less serious than has been suggested in recent weeks since South Africa informed the WHO last month.
"How worried should we be? We need to be prepared and cautious, not panic, because we're in a different situation to a year ago," WHO's chief scientist Soumya Swaminathan said last Friday. WHO is now calling for countries to lift unnecessary travel restrictions which it said are "extreme measures."
Omicron has gained a foothold in Asia, Africa, the Americas, the Middle East and Europe and has reached seven of the nine provinces of South Africa, where it was first identified. Many governments have tightened travel rules to keep the variant out.
"We need to wait, lets hope it's milder ... but it's too early to conclude about the variant as a whole," Swaminathan said.
Geneva-based WHO spokesperson Christian Lindmeier repeated WHO advice against blanket travel bans, except for countries whose health systems were unable to withstand a surge in infections.
He said: "It is much more preferred to prepare your country, your health system to possibly incoming cases because we can be pretty sure that this Omicron variant will spread around."
Hedging bets
Financial advisors are hedging their bets, believing that COVID uncertainty will pose the biggest financial risk and threat to market stability next year.

Two-thirds (66 per cent) of respondents to the Quilter Investors' survey said they viewed new variants and the speed of global vaccination campaigns as their top concerns for markets for 2022.
A further 19 per cent said that the biggest risk they faced was higher-than-expected inflation, while around one in eight (12 per cent) were most concerned about strong economic growth failing to materialise or being very short lived.

Volatility returned to markets recently following the discovery of Omicron, resulting in the FTSE 100 benchmark of UK equities suffering its worst session in more than a year on 26 November and declining some 3.6 per cent. In the US, the S&P 500 Index declined 2.4 per cent, its worst day since February 2021, while in Europe, the STOXX 50 Index fared even worse with a fall of almost 4 per cent, making it the worst day of 2021 so far for the index.

"While COVID is always going to be a concern while it is prevalent, Friday's volatility and yesterday's quick recovery show that investors are increasingly coming to terms with life in the post-pandemic era," said Danny Knight, head of investment directors at Quilter Investors. He urged advisors and investors not to overreact to the new variant and the reintroduction of some health and social restrictions.
He added: "Indeed, the volatility witnessed is nothing compared to what we saw in 2020 and investors are becoming increasingly less concerned as to news of the next stage of the coronavirus' life cycle."

The UK wealth management firm said that more fundamental market drivers such as company earnings, investor sentiment and the outlook for inflation and interest rates will play a far greater part in deciding how markets perform in the year ahead, than the latest discoveries about the coronavirus and its variants.

Knight added: "Advisors and investors need to be alert to other risks as the recovery plays out. All eyes are going to be on central banks in the early part of next year as higher inflation continues to take root. Much of the recovery now depends more on their next move than what happens with the coronavirus, so one misstep could have serious ramifications for investors over the medium term.

"It could be argued the recovery has never looked so uncertain and as such diversification is going to play a crucial role. Rather than Big Tech driving market gains, we are likely to see a broadening of returns and companies doing the heavy lifting. This will, however, require active decision-making to harness these opportunities and is something advisors need to bear in mind as the year progresses," Knight added.
Dr Anthony Fauci, chief medical advisor to the US President, said at the weekend that the reduced risk from the new variant was "encouraging."
"We really gotta be careful before we make any determinations that it is less severe or really doesn't cause any severe illness comparable to Delta, but thus far the signals are a bit encouraging," he said (CNN, 5 December).
"It does not look like there's a great degree of severity to it," Dr Fauci said, adding that travel bans imposed on a number of African countries were being re-evaluated "on a daily basis" and that he hoped that the US would be able to lift them "within a quite reasonable period of time."
Separately, the global supply chain problems, which have hampered production of goods such as cars and impacted economy recovery following the pandemic, show some signs of abating. This could encourage growth, which reduced significantly in the third quarter, and temporarily boost financial markets. For example, car manufacturers such as Ford said that availability of some parts has improved markedly from the second quarter (Ford Motor Company, October 2021), while Toyota said that it had maintained its production target for the year.