People Moves
Rothschild & Co Steps Up Italian Game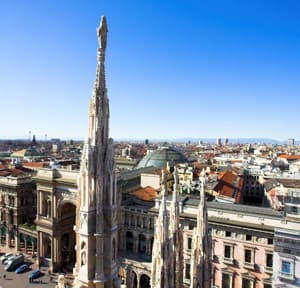 The renowned private banking and investment house has named a head of wealth management for Italy.
Rothschild & Co has named Paola Volponi as its head of wealth management in Italy, based in Milan and working alongside Andrea Battilani, the CEO.
Volponi, who has more than 25 years' experience in the financial services industry, working with private clients, entrepreneurs and financial intermediaries, started her career in mergers and acquisitions, specialising in corporate finance before making the jump to wealth management.
Recently, Volponi graduated from the Advanced Management Program at INSEAD, the France-based business school. Between 2011 and 2020 she worked for UBS Wealth Management in various roles as a managing director, segment head for global financial intermediaries and, prior to that, head of ultra-high net worth business in Italy. Prieviously, she worked at J P Morgan for 17 years (1994 to 2011).
"Paola's appointment strengthens our existing successful and talented Italian team, at the same time as demonstrating Rothschild & Co's commitment to grow our European wealth management business and enhance our offering in key markets where we already have an established network and reputation," Helen Watson,co-head of Rothschild & Co's wealth management business, said.
The role is newly created, the firm confirmed to WealthBriefing when asked about the matter.
The firm has been established in Italy for 25 years. It launched its wealth management business in Milan in 2014, becoming a fully licensed SIM (Italian investment firm) in 2019. Its wealth platform serves markets including those in Belgium, France, Germany, Italy, Luxembourg, Monaco, Spain, Switzerland and the UK.