Uncategorised
BNY Mellon's Pershing Upbeat On Channel Islands, EMEA Business Outlook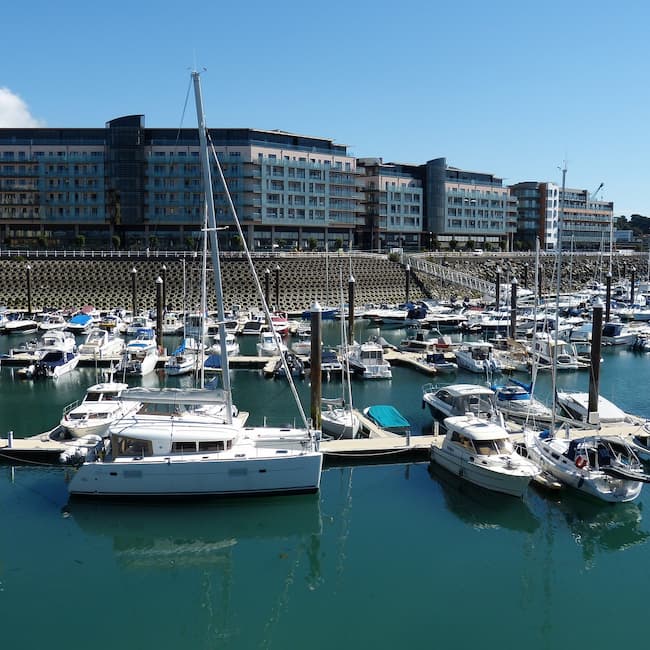 This news service talks to BNY Mellon's Pershing business in the Channel Islands to look at trends in the jurisdictions as well as other locations such as Ireland.
The Pershing Channel Islands business, part of BNY Mellon, recently marked its 10 years of existence and is confident about prospects after assets under custody quadrupled in the past five years. And the Pershing business is also using its Irish footprint to give clients options as Europe is re-shaped by Brexit.
Pershing is present in Jersey, Ireland and the UK, giving it EU and "third country" jurisdiction status.
In Jersey, there are four people, although services are provided by a team of almost 700 people for Pershing's EMEA business. The Pershing machine brings huge scale and associated efficiency, with more than $2 trillion of assets under administration/custody.
This news service recently caught up with Mike Rothwell, director and country manager for Channel Islands, Pershing Limited, about his views on the Channel Islands and other markets. Rothwell joined the business in 2011, having previously been CEO of Bank of America Fund Services in Jersey; he was also MD of Invesco International Limited and its affiliates.
"Initially, following the launch [in 2011], many of our large, UK-based wealth management clients started to use Pershing for offshore custody too. The more recent trend in client acquisition has been breakaways from established firms, or start-ups as people with industry experience launch new businesses. Many of these people know of Pershing or have used us previously.
As we have become established and better known in Jersey, we get more enquiries from Jersey-based firms," Rothwell said.
The Pershing Channel Islands business has 18 clients and the business is growing briskly. Of the 18 clients, seven have come on board in 2021, highlighting a strong uptake.
One of a number of firms operating in the Channel Islands, BNY Mellon's Pershing business shows how these jurisdictions have operated during the pandemic. To see a related feature examining Jersey's own experience, click here.
"Our Irish entity has benefitted from clients that now need EU custody as a result of Brexit. Some UK clients have opened offices in EU countries, and we have seen significant growth in trading as we are licensed in some EU jurisdictions. In addition, regulatory divergence has been an added hassle for clients, so Pershing has been ideally placed to provide guidance and solutions," Rothwell continued.
"We expect to see continued growth in the outsourced custody market both onshore and offshore – this is fuelled by the relentless pace of regulatory change and increased expectations of investors for advanced digital solutions. These trends require significant ongoing capital investment and continuing pressure on the margins of financial advisors and wealth managers," he said.
A firm such as Pershing has a ringside seat on the financial and investment flows in the wealth management industry. For example, Rothwell said it has seen a big rise in market volatility since March 2020 and, surprisingly, this volatility has continued. "We are still seeing that volume coming through."
The firm is seeing a number of specialised providers coming through in the digital assets space. "It has been an area that Jersey has been leading, such as with crypto asset managers. We have talked to a number of firms," he said.
Rothwell argues that the size, scope and track record of Pershing stands it in good stead to appeal to clients amid uncertain times.
"A lot of what we do in markets is about bricks and mortar and looking after assets in multiple markets. We look after assets 24/7 and regulations hold us to the highest standards. We don't have an option on that," Rothwell said.