Company Profiles
Institutional Power, Global Reach Delivers For Citi Private Bank In MENA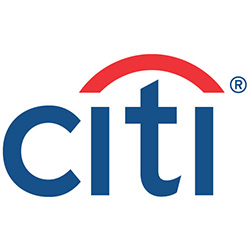 We talk to the private bank about what has put it ahead of rivals in the Middle East and North Africa region this year.
Global reach and institutional-level capabilities that ultra-high net worth clients want pack a powerful punch for Citi Private Bank in the Middle East and North Africa (MENA) region – as demonstrated by its recent award-winning accolades.
Many UHNW clients running operating firms and with business and personal interests spanning the globe require cross-border capabilities, yet at the same time they need close personal relationships with their advisors. And that's a combination the US-based group says it accomplishes.
"Globality and institutional solutions are the two key factors [for the bank]. We do not limit our bankers to the booking centre they are located in. Clients can open accounts at any of our international hubs through one primary relationship manager," Samir Raslan, managing director, private bank head for MENA at Citi, told this news service recently. (His business recently picked up a series of awards from WealthBriefing.)
"For example a banker based in Dubai can open accounts for their clients in Geneva, London, New York, Singapore, etc," he said. "The institutional capabilities allow our clients to have the traditional private bank capabilities, but in addition when their deals are very large or institutional in nature, we can easily access the part of Citi that can deliver these bespoke solutions. The kind of institutional-size transactions we can do are not easily done in other private banks."
Raslan speaks with the perspective of someone who has worked at Citigroup since 1988, having worked around the world – including in Asia, Singapore, Japan and Africa. And Raslan has been in the MENA region for a decade.
The region has its challenges but plenty of opportunities.
"The MENA region has a variety of economies: the Gulf Cooperation Council (GCC) economies were largely driven by oil but many people created wealth across many other businesses. Construction, real estate, and agencies for global companies operating in the region are also important sources of wealth. Increasingly, tourism and consumer-related industries have also become a source of wealth," Raslan said.
(To see a recent interview with other Citi Private Bank figures about developments, such as the Abraham Accords between the United Arab Emirates and Israel, click here.)
Raslan said one distinguishing feature of the bank is that it isn't beholden to a company-run asset management arm.
Many banks are part of an asset management arm, but we don't have an asset management arm and we manage money purely for the private banking client," he said. "We have a large team doing due diligence around the world and a lot of work goes into choosing managers."
How have colleagues made a difference?
"My colleagues, I think, are the best in the industry. We have a very distinguished set of professionals and they have been with Citi for many years. We don't go in for a lot of `hire and fire' and we have a strong culture of teamwork."
Asked what challenges Raslan and colleagues have to contend with, he replied: "All large institutions tend to be a bit heavy on processes and administrative tasks that have to be done…part of the regulatory climate that we are in. We continually work to simplify our work environment so that bankers and counsellors can spend more time with clients."
"We have good technology but we really need to take it to the next level. Digitalisation is going to be crucial for the future," he said, noting that there is a continued need to use online tools such as two-way video, document sharing and authorisations.
The COVID-19 pandemic has helped the bank to use tools such as Zoom to leverage its research output more effectively, Raslan said. "We have been able to make use of talent from across the globe. This hybrid use of technology is going to be very important and this is a development we are planning to use well."
What does the award mean for the firm, staff and clients?
"Our colleagues work very hard and to be recognised by external parties is something that they really appreciate. These awards are testimony to their hard work and dedication. It is good to see where you are recognised, and in which areas."