People Moves
Who's Moving Where In Wealth Management? Kingsley Napley, PraxisIFM, BNP Paribas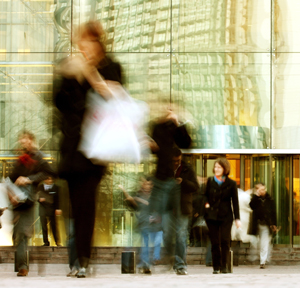 The latest senior moves in wealth and asset management and legal affairs from across Europe and the UK.
Kingsley Napley
Law firm Kingsley Napley has appointed Matt Spencer as a partner to help build a new tax practice. The move is a bid to provide more tax services in-house, more so than has traditionally been the case, and plan for further specialists, the firm said.
Spencer was previously at DAC Beachcroft where he spent nine years advising on structuring corporate and real estate transactions including M&A, land transfers, developments and leases. His specialist area is employment tax and structuring employee incentive schemes as well as public and private sector VAT.
His appointment, which brings the total number of partners at the firm to 72, follows partner Laura Harper who joined Kingsley Napley from McDermott Will & Emery in the summer.
Spencer and Harper will jointly develop and lead the firm's tax capabilities, supporting practice areas including corporate and commercial, real estate and construction, employment, private client, and family and divorce, the firm said.
PraxisIFM
Carsten Cramer has been named as managing director of PraxisIFM in the Netherlands. He is joining from financial services group Higgs & Co, which provides directors and corporate services to multinationals, private equity firms, funds and family offices in the Netherlands and Luxembourg. He has also served in senior roles in financial services in the US.

The firm has also appointed Daniel Reynolds as the new MD in Jersey. Reynolds, who was previously managing director of the group's Dutch business, rejoined PraxisIFM in June 2020, after nine years of working between Jersey and Hong Kong in cross-border trust work. He began his career at KPMG, working in financial services risk advisory and audit.
BNP Paribas Asset Management
BNP Paribas Asset Management has named a number of managers within its "sustainability centre" to help bolster its investment offerings for environmental, social and governance-themed (ESG) work.
The centre provides investment teams with industry and sector research, ESG data and analysis of more than 13,000 issuers.
Rachel Crossley has been appointed head of stewardship for Europe, based in London. Crossley brings more than 25 years of sustainability and stewardship expertise to the role, working with organisations such as the Access to Nutrition Initiative and the Climate Group. She reports to Michael Herskovich, global head of stewardship.
Malika Takhtayeva has been appointed sustainable fixed Income lead - EMEA, based in London. She spent the last six years at Moody's Investors Service as a credit analyst with a focus on ESG and related topics. Before that, Takhtayeva was emerging markets credit analyst at Sumitomo Mitsui Banking Corporation and worked in the fixed income debt capital markets ratings advisory team at ABN AMRO. She reports to Alex Bernhardt, global head of sustainability research.
Thibaud Clisson has been appointed climate change lead, based in Paris. He joined BNPP AM in 2009 and has been senior ESG analyst responsible for the utilities, materials and energy sectors, as well as developing the firm's approach to measuring carbon risk and integrating ESG considerations within private markets. He reports to Bernhardt.
Robert-Alexandre Poujade has been appointed biodiversity lead, based in Paris. He joined BNPP AM in 2011 and has been an ESG analyst since 2015, focusing on natural capital, ocean economies and biodiversity. He also reports to Bernhardt.
Delphine Riou has been appointed inclusive growth lead, based in Paris. She joined BNPP AM as an ESG analyst in 2017, having served in similar roles at Natixis and Covéa Finance. Her previous roles include an operations officer at IFC/World Bank, a financial controller at PSA Peugeot Citroen group and a sell-side equity analyst at BNP Paribas.