People Moves
Citi Private Bank Names Cluster Heads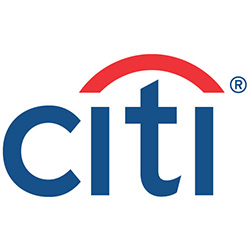 The private bank has named people to lead clusters in the UK, Jersey and Israel, Europe and emerging markets.
Citi Private Bank has named Jeremy Knowland, James Holder and Selim Elgen as the new cluster heads for UK, Jersey and Israel, Europe and Emerging Markets (including the Middle East), respectively.
The roles have been created to fit more closely with the bank's EMEA strategy and governance and support Citi Global Wealth's growth plans in the region.
The three individuals will report directly to Luigi Pigorini, head of Citi Private Bank and Citi Global Wealth, EMEA, and Ida Liu, global head of the private bank. Additionally, they will "matrix report" individually to James Bardrick, Kristine Braden and Ebru Pakcan, the Citi EMEA cluster heads for UK, Jersey and Israel, Europe and Emerging Markets, according to a memo seen by this news service.
As part of the change, Bardrick will relocate to Luxembourg and Knowland and Elgen will remain based in the UK.
Holder, who has worked in financial services for 29 years, has a professional background in investment banking and equity research. He joined Citi in 2005, initially covering clients outside London, before moving to Geneva in 2012 to take over the leadership of the private bank in Northern Europe.
Most recently Holder was global head of Citi Private Capital Group (PCG) at Citi Private Bank, covering institutional wealth and family offices. He will remain global head of Citi PCG in addition to his Europe cluster head responsibilities until a replacement is found. Holder graduated from Manchester University in 1992 with an honours degree in economics; he is a Fellow of the Institute of Chartered Accountants in England and Wales.
Knowland joined Citi in September 2005 as a private banker, managing a small group of ultra-high net worth clients and family offices. Prior to Citi he was a director at Barclays Private Bank as the head of their onshore investment advisory team. He was appointed global market manager for the UK Market Region in January 2015. Knowland is a qualified accountant, a CFA charter holder, and an affiliate member of the Chartered Institute for Securities & Investment. He is a graduate of Nottingham Business School with an honours degree in accountancy and finance.
Since 2016 Elgen has been global market manager for emerging markets, a region comprising Russia, Central and Eastern Europe, Israel and Africa. Elgen joined the Citi Private Bank Management Associate Program in 1994 after graduating from the London School of Economics with a BSc in management.