Financial Results
Vontobel Says Profits "Significantly" Higher, Logs Net Inflows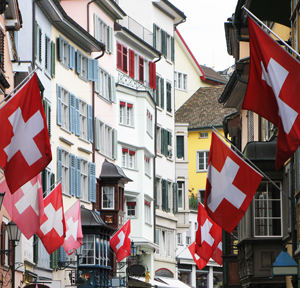 The Swiss firm gave an update on performance for the first nine months of 2021.
Vontobel, the Zurich-listed Swiss private banking and investment house, yesterday said that its pre-tax profit for the first nine months of 2021 was "significantly higher" than in the prior-year period. It logged a 4.3 per cent growth in net new money and advised assets grow 16 per cent year-on-year to SFr266 billion.
Wealth management net new money rose 6.4 per cent year-on-year, exceeding the firm's target, it said in a statement yesterday. Overall, wealth management clients put SFr3.9 billion of new money into the firm over the nine-month period.
"The good net inflow of new money supports our theory that investing is the new form of saving. Growth initiatives in the business with UHNW individuals within wealth management and with global banks within asset management have continued to pay off as the year progresses," Zeno Staub, CEO of Vontobel, said.
The firm said that there were "good and stable gross margins" across the business, with a positive impact from wealth and asset management clients.
Operating income in the firm's digital investing channel rose 77 per cent in the nine months to end-September versus the same period in 2020.
The firm said that it expects the market environment to remain challenging due to supply chain disruptions, shortages, tight commodity markets and inflation pressures.