Tax
UK Budget And Spending Review: Reactions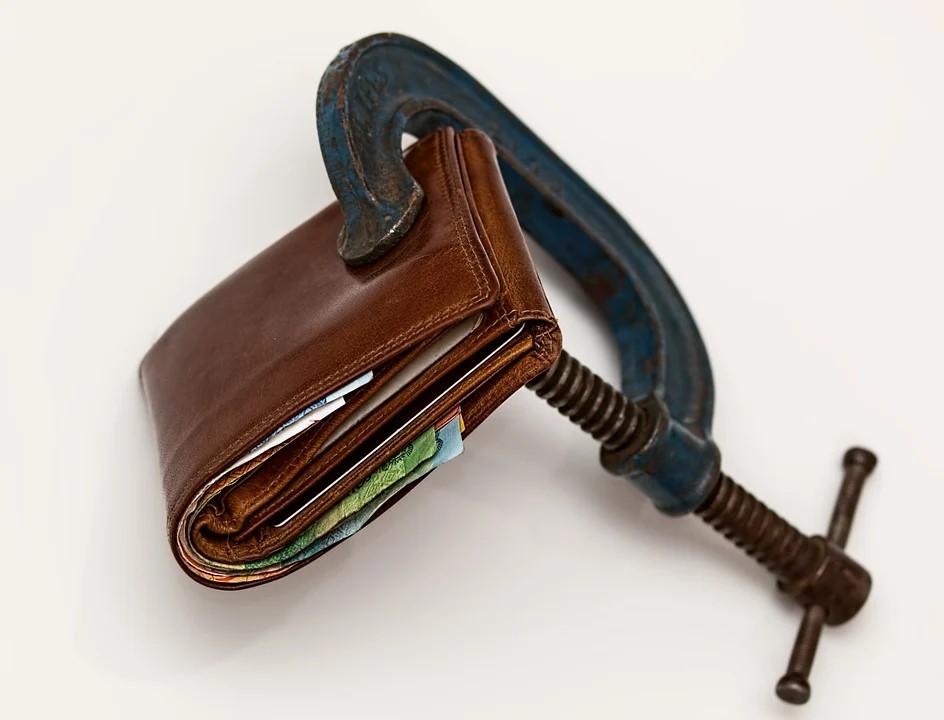 A range of wealth managers, economists and private clients give their views on yesterday's Budget statement from UK finance minister Rishi Sunak.
Fund managers and advisors give their views on what Chancellor Rishi Sunak's Autumn Budget measures announced yesterday mean for investors, businesses, and consumers. The package announced by the UK's most senior finance minister followed two key fiscal rules: borrowing should fall as a percentage of the economy and the government would only borrow cash to invest in projects that will help the economy grow.
Sunak spoke at a time when the government faces a difficult choice between firing up economic growth and shoring up public finances that have been hammered by the pandemic.
James Antwis, analyst at HSBC Asset Management
"The Chancellor is moving away from big deficits and towards fiscal discipline at a time when UK GDP remains below its pre-pandemic trend. The Bank of England appears to be set for a rate rise before year-end. However, the combination of higher rates and premature fiscal tightening could jeopardise the recovery and this means that today's Budget should provide food for thought for the MPC ahead of next week's policy meeting, and throws doubt on whether the Bank [of England] can raise rates as quickly as markets are currently pricing."
Daniele Antonucci, chief economist and macro strategist at Quintet Private Bank (parent of Brown Shipley)
"Even though the UK economy has so far recovered faster than expected, its pace of expansion has now lost momentum. The OBR's [Office for Budget Responsibility] forecasts may well turn out to be too optimistic. In particular, the ongoing energy shock plus a range of supply bottlenecks and shortages are key downside risks.
"We do think the new fiscal rules, from a medium-term perspective, provide a sound framework. Given high debt levels, and likely interest rate hikes in due course, a fall in underlying public sector debt as a share of GDP, over time, would reduce the sensitivity to changing financing conditions.
"We suspect this logic fits with the idea that the Bank of England may start raising rates as soon as next week. Of course, this will be from record-low rates and, probably, at a rather measured pace, but the Bank has signalled that it sees persistent inflation pressures and looks ready to tighten policy and so, further down the line, cutting the debt burden should mitigate any upward pressure on interest expenses.
"Equally important, while there's flexibility to cope with extraordinary circumstances, allowing borrowing only for investment, in normal times, seems sensible, while everyday spending should be paid through taxation.
"The increase in departmental spending looks more generous than expected, defying some concerns of possible selected freezes. In part, some of this will likely boost public sector wages and finance the rise in the national living wage. In part, the priorities of supporting 'levelling up,' skills and education, housing and healthcare are confirmed. Perhaps, disappointingly from a structural point of view, the R&D spending target will now be delayed.
"The cut in business rates looks helpful, even though the sense is that it could have gone a bit further as a more fundamental reform has been delayed. And scrapping the planned rise in fuel duty is welcome, too, given the spike in energy commodities, just like the reduction in air passenger duties for domestic flights. The change in universal credit looks like a significant tax cut."

Rebecca Durrant, partner and national head of private clients at audit, tax, advisory and risk firm Crowe
"Once again no change to Capital Gains Tax rates. In my view this should (and perhaps is likely) to be combined with a complete overhaul of capital taxes including Inheritance Tax (IHT).
"Seen as the most unfair tax, only 4 per cent of the country actually pay IHT at the moment. Amongst the OECD countries the UK is in the minority that taxes the estate of the deceased rather than the recipients. There is a perceived double tax charge with IHT in that many people feel they have been taxed already on the income they earn to buy the asset they want to pass on to loved ones. That said, given the way in which property prices in the UK particularly have rocketed, it can be difficult to balance why the wealthiest in our society should not contribute more from growth they have done little to earn, instead of increasing tax on earnings for the lower paid.
"The OTS released a report on suggested reforms to IHT in 2019. One of the most radical suggestions was the removal of business relief which exempts the value of a business from IHT. This would predominately affect wealthy family businesses, many of whom are politically aligned with the government. The changes suggested would be the biggest overhaul to the tax regime in years. It is difficult to see how a Conservative Chancellor would implement these changes with only just over two years left in parliament – the cynic in me would suggest that it is unlikely now we will see any change until after the next election."
"Tax by stealth"
"Tax by stealth on national insurance contributions and dividends. The 1.25 per cent increase will impact workers, businesses and SMEs drawing dividends in the main, many of whom will have struggled over the last 18 months as they did not qualify for COVID-19 support."
Nick Latimer – partner, private clients at Crowe
"For my private clients and family business owners, it was good to see no significant further tax rises beyond the 1.25 per cent increase in the rates of national insurance and dividend tax that were previously announced to fund social care. Nevertheless, the tax burden as a result of this and the previously announced increase in corporation tax to 25 per cent from April 2023 will be historically high."
Karan Sejpal, head of entrepreneurs, business owners and UK regions at Cazenove Capital
"In a budget intended for the whole United Kingdom, Rishi Sunak sent a clear signal today that business owners are at the heart of driving the UK's growth and our economic recovery from COVID-19. The central focus on encouraging inward investment into business start-ups UK-wide will be encouraging for our country's entrepreneurs, in particular those outside London. I have already seen first hand an increasing pool of capital looking for investment opportunities in the UK's growth companies outside of the Capital, for example in Scotland where the budding life sciences and renewable energy sectors are attracting interest. Some of the most innovative businesses sit outside London, but more could be done to bring the capital, talent and opportunities to them, supporting their next phase of growth and contribution to the UK economy.
"For local businesses to truly feel the benefits of levelling up, the planned infrastructure investment in transport and local communities will also be crucial. Improving rail links not just from London to regional cities, but also between key cities across the country is central to helping business owners attract and retain talent.
"Our country's small companies are the life blood of the UK economy, so initiatives to support their growth and, in many cases, recovery in the wake of the pandemic will be welcomed. There was something for businesses across sectors in this budget - with business rates relief for companies in the leisure, retail and hospitality sectors much needed, and increased investment in research and development encouraging for those in innovative industries. This is supportive for the diverse business owner community present across the UK's regions."