People Moves
Who's Moving Where In Wealth Management? - Crestbridge, Starwood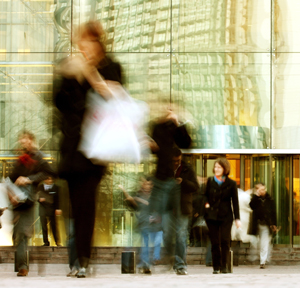 The latest senior moves and appointments in the wealth management industry.
Starwood Capital Group
Starwood Capital Group, the Miami, Florida-based private investment firm focused on real estate and energy investments, has appointed David Matheson as a managing director and head of real estate for Europe.
In his new role, Matheson will be responsible for sourcing and executing real estate acquisition opportunities across Europe. Matheson, who will be based in the firm's London office, will begin his new role in January 2022.
Prior to this move, Matheson spent eight years at Oxford Properties Group, a global real estate firm. Before his time at Oxford, he spent over a decade in European investment banking, most recently as an executive director at Goldman Sachs.
Crestbridge
Crestbridge, the administration, management and corporate governance solutions business, has appointed Mike Edward as chief people officer. Edward will be responsible for implementing plans to support Crestbridge's international growth goals.
Edward has had a career in human resources spanning more than two decades. He originally joined Crestbridge as a consultant, with a remit to manage a series of major HR projects. Prior to this, he worked in a number of high-profile banking and financial institutions including six years at a major European-headquartered bank, based in both London and New York, and twelve years at a leading asset management firm in Jersey.
In his new role, he is taking over from Fiona St Clair-Bolam, who is retiring after a career spanning almost 30 years in human resources.