Compliance
Compliance Corner: Saxo Markets, Hong Kong, Ping An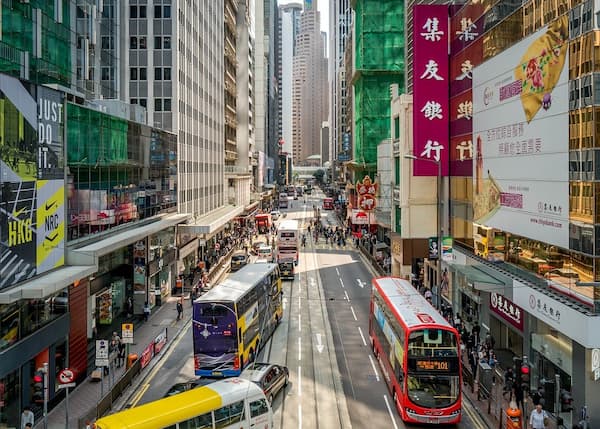 The latest compliance news: regulatory developments, punishments, guidance, permissions and new product and service offerings.
Hong Kong, Saxo
Saxo Capital Markets HK Limited, part of Denmark-based financial group Saxo, has won Type 4 (Advising on Securities) and Type 9 (Asset Management) licences from The Securities and Futures Commission of Hong Kong.
The firm said the licences will advance its ambition to help investors to use its multi-asset trading and investment offerings.
Saxo Markets holds SFC Type 1, 2 and 3 licences, and has been operating in Hong Kong since 2011. Together with Type 4 and 9 licences, the firm can expand into asset and wealth management.
"Obtaining the licences is definitely a key milestone for us, as globally, Saxo has ambitions in the wealth and asset management space, so this is very encouraging and putting us on track in Hong Kong to realise these ambitions," Richard Douglas, Hong Kong CEO, Saxo Markets, said. "The licences give us greater room to now provide more comprehensive services to clients, whether they want to trade global capital markets or invest into their future. It's especially meaningful for the Hong Kong office, as Hong Kong is a key growth market for Saxo and the gateway connected to Mainland China."
Ping An
Ping An Bank has launched services under the Cross-Boundary Wealth Management Connect Scheme, becoming the latest firm to join the programme linking Guangdong, Hong Kong and Macao. A raft of major banks have already launched services.
The bank is a subsidiary of Ping An Insurance (Group) Company of China. Permission to enter the Connect scheme was granted by the People's Bank of China and the Hong Kong Monetary Authority on 18 October, Ping An said in a statement on Monday.
The Cross-boundary WMC includes the Southbound Scheme and the Northbound Scheme. In the Northbound Scheme, Ping An Bank offers fixed-income top wealth management products tailor-made by its wealth management subsidiary Ping An Wealth Management. Ping An Bank also partners with first-tier fund companies in mainland China, such as E Fund and ZO Asset Management, to select mutual funds with low subscription fees and quality service exclusively for Hong Kong and Macao clients.
Amid COVID-19 travel restrictions, the bank enables Hong Kong and Macao clients who already have accounts with Ping An Bank in the Greater Bay Area to sign an e-agreement, link to the transfer account at OCBC Wing Hang Bank of Hong Kong, and activate the Northbound Scheme function in the Ping An Pocket Bank app. There is no need to visit a bank branch. However, new customers must open a bank account by visiting a Greater Bay Area branch in person, Ping An said.
For the Southbound Scheme, Mainland investors can open a cross-border investment account through Ping An Bank without travelling to Hong Kong or Macao. They can then invest in eligible wealth management products distributed by OCBC Wing Hang Bank of Hong Kong via the Ping An Pocket Bank app, it added.