People Moves
Who's Moving Where In Wealth Management? - Seraphim Space, Invesco, Carmignac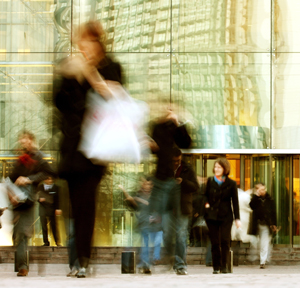 The latest senior moves in asset and wealth management from across Europe and the UK.
Seraphim
Virgin Management's former investment director Andre Ronsoehr has been poached to join Seraphimas investment director to further develop its Seraphim Space Investment Trust, which the firm listed on the LSE earlier this year.
Ronsoehr spent almost a decade at Richard Branson's Virgin Management family office, where he co-led seed investment of One Web in 2015 and helped fund Virgin Galactic and Virgin Orbit, working with the boards and C-suite teams of all three of Branson's space businesses.
Seraphim Space chief executive Mark Boggett said the firm has entered its next phase of growth in the space domain, where Ronsoehr's investment capabilities "are second to none."
The investment firm, which specialises in space-related technology investment, has backed around 50 space tech companies to date, and is one of the more active investors in the area globally, covering climate, communications, mobility and cyber security. The firm said that it is seeking to make two further startup investments by the end of the year.
Invesco
Invesco, overseeing $1.5 trillion in assets under management, has made two appointments for its UK multi-asset team: Benjamin Jones, who is joining as director of macro research, and Fabio Faltoni, as product director.
As director of macro research, Jones will lead the macro research for the multi asset team, providing a broad macro framework alongside targeted investment ideas. Jones formerly worked at State Street Global Markets, where he spent 15 years, initially as equity strategist and, from 2013, as senior multi-asset strategist.
As product director, Faltoni will represent the products and capabilities of the multi asset team in the UK, Europe, the Middle East and Asia-Pacific, promoting understanding of the process, philosophy and performance of funds managed by the team. Faltoni previously spent five years as a multi-asset and macro investment specialist at Aviva Investors.
Carmignac
Carmignac has appointed Apolline Menut as an economist focusing on the eurozone. She will be based in Paris and report to chief economist Raphaël Gallardo.
Menut has joined from Axa IM where she was a macro economist with a similar eurozone remit. She started her career as a research assistant at the Massachusetts Institute of Technology Sloan School of Management, before joining Barclays in the European Economics Research department covering the eurozone.
Calastone
Calastone, the international funds network, has made three strategic hires: early fintech champion and experienced banker Ahsan Raza as chief financial officer; former McKinsey associate partner Varun Atre as head of product, and technology executive Paul Elflain as head of digital marketing institutional sales.
Raza brings more than 15 years of experience in working with institutional clients in the financial technology, market infrastructure and asset management sectors. Before joining Calastone, he was a managing director and co-head of the technology investment banking coverage team for Barclays in Europe, Middle East and Africa.
Atre was an associate partner in McKinsey & Company's London office, where he helped guide a range of technology and financial services clients define product and go-to-market strategies.
Elflain, who is joining in a newly-created role, has 25 years' experience in fintech and capital markets.