Statistics
Hedge Fund Returns Gained Slightly In September, Inflation Worries Take Root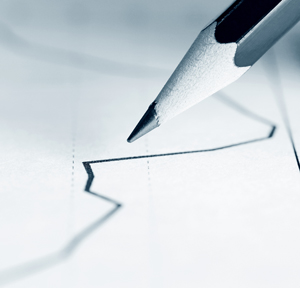 Fixed income-based strategies that are sensitive to interest rate sentiment were the lead gainers in September.
Hedge funds gained in September, navigating a volatile month affected by sharp declines in global equities and fixed income, as inflationary pressures continued to mount, figures from Hedge Fund Research show.
The HFRI Fund Weighted Composite Index® ticked up by 0.13 per cent and the investable HFRI 500 Fund Weighted Composite Index gained 0.24 per cent.
The spread of performance outcomes between different funds widened in September, as the top decile of the HFRI gained an average of 9.10 per cent, while the bottom decile fell by an average of -6.15 per cent for the month – a spread of 15.25 per cent in September compared with 11.45 per cent in August.
The fixed income-based, interest rate-sensitive HFRI Relative Value (Total) Index was the standout performer, up 1.0 per cent in September. Interest rates spiked on expectations for increased stimulus spending and decreased bond purchases by the US Federal Reserve, as well as rising inflationary pressures. The investable HFRI 500 Relative Value Index advanced 0.9 per cent for the month.
Uncorrelated macro strategies also posted gains in September as rates increased, energy prices climbed, and equities fell. The HFRI Macro (Total) Index gained 0.5 per cent while the investable HFRI 500 Macro (Total) Index advanced 1.2 per cent. Macro sub-strategy performance was led by the HFRI Macro: Commodity Index, which surged 5.2 per cent in September, while the HFRI Macro: Currency Index gained 1.0 per cent.
Event-driven strategies, which often focus on out-of-favour, deep value equity exposures and speculation on M&A situations, posted narrow gains in September as the investable HFRI 500 Event-Driven Index advanced 0.09 per cent, while the HFRI Event-Driven (Total) Index added 0.04 per cent.
Equity hedge strategies, which take long and short positions to deliver absolute returns, fell in September. The HFRI Equity Hedge (Total) Index fell 0.35 per cent for the month.