Statistics
Investor Confidence Falls In September - State Street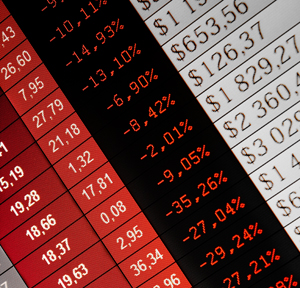 The index ranks the actual moves by investors in financial markets rather than just tracking their stated opinions.
Continued worries about the Delta COVID variant and disruptions to global supply chains helped dent investor confidence in September, as measured by actual buying and selling conduct.
The Global Investor Confidence Index, issued by State Street Global Markets, fell to 105.9, a drop of 4.0 points from August's revised reading of 109.9. The drop in confidence was driven by the European ICI, which fell 9.2 points to 95.6. The North American ICI dropped a more modest 4.4 points to 106.1, while the Asian ICI ticked down 0.8 points to 97.7.
"Resurgent infections from the Delta variant has resulted in lowered growth expectations globally, although the economic backdrop continues to look attractive for above trend growth in 2022," Marvin Loh, senior macro strategist at State Street Global Markets, said. "Additionally, numerous central banks, including the Fed, have indicated that they will slow asset purchases in the coming months, with some expected to wind down their QE operations by mid-2022, which may provide an ongoing headwind until the timeline for rate hikes becomes clearer."
The index measures investor confidence or risk appetite quantitatively by analysing the buying and selling patterns of institutional investors. The index assigns a precise meaning to changes in investor risk appetite: the greater the percentage allocation to equities, the higher risk appetite or confidence. A reading of 100 is neutral; it is the level at which investors are neither increasing nor decreasing their long-term allocations to risky assets.