Offshore
Offshore Centres Look Back, Forward In Uncertain Times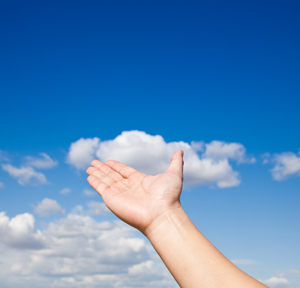 Daniel Channing, a Jersey-based colleague of Hunter at Crestbridge in its family offices business, was asked what IFCs must do to stay relevant.
"Top of the list has to be a commitment to service quality. If an IFC can demonstrate high standards of service and a workforce that is driven to achieving client-focused work, then that really is the differentiator in a world where clients are increasingly seeking quality," Channing said.
"Stemming from that, ready access to a deep pool of specialist knowledge is really important. Families are in our experience moving into increasingly niche, new areas, and exploring new markets, and being able to service that need is vital. ESG and sustainable finance, or digital assets are cases in point. Clients will increasingly look at an IFC's capabilities, aspirations and vision in areas such as these.
"Third, a tried and tested regulatory and legislative environment is critical. IFCs that can show that they have case law that has been tested in practice, and seeing an IFC's commitment to maintaining a strong regulatory framework will give clients confidence in its maturity helping them to navigate an increasingly complex web of international regulation, reporting requirements and disclosure," he continued.
"Fourth, digital acumen. All research points to the fact that the next gen is going to be immersed in a digital first environment, and IFCs that support them need to show that they are aligned with that - from digital adoption and digital infrastructure, to digital innovation and fintech development, all these things add up to create a digital-first environment that is going to resonate with clients in the long-term.
"And finally, choice of structures. Having an armoury of structures that have a track record of delivering on client objectives is key, as clients become increasingly focused on specific investment or life outcomes from their wealth planning – whether that's asset protection, generating returns, legacy planning, making philanthropic donations or establishing impact-focused schemes, having a range of robust, familiar, tested structures will become more and more important," he said.
Deidree Bain, managing director, Bahamas office at Suntera, said: "There is a huge variance in how IFCs have been affected. Smaller jurisdictions have seen an influx in new residents who have a perception that these smaller countries have managed the pandemic well in comparison to some larger cities. Large cities and population centres look very different from their pre-COVID days."
Certain places appear to be doing well, at least according to anecdotal reports. Hawksford, a provider of corporate, private client and funds services, said people across the world have asked about moving businesses to Jersey.
"It is a very exciting time for us in Jersey," said David Carswell, Hawksford director and head of Corporate Services in Jersey. "Jersey is a highly reputable, well-regulated jurisdiction. In the past, some may have felt this worked against us but with a growing number of traditional financial centres being added to grey lists and watch lists, attention is turning to Jersey as a trustworthy destination for businesses.
Professor Morriss, quoted above, said some jurisdictions haven't handled the pandemic and its restrictions particularly well, raising questions about governance more generally.
Referring to the Cayman Islands and certain other Caribbean centres, Morriss noted that their strict, and long quarantine requirements as of the time of writing were a blow to their status as convenient cross-border locations. "It has rather killed the 'we are one hour from Miami' point," he said.
In the Cayman Islands, fully vaccinated travellers who arrive at the IFC on or after 22 September and who produce a vaccine document must be quaranteed for seven days with a negative day eight exit quarantine PCR test.
If certain offshore centres remain closed or impose tight controls, it is going to drive business elsewhere, professor Morriss said.
The use of Zoom and other platforms, and greater use of such digital channels, is going to change the kind of "sales pitches" that offshore centres use to encourage business. In the past, they have often promoted the tourist/lifestyle angles, but that is less potent if it is harder to physically get to such places, he continued.
"Faced with a crisis, most of these places [IFCs] haven not given noticeably smarter responses to it than the UK or US," professor Morriss said. "These places in the past have sold us on the line of being smart regulators….but the pandemic has made you question it for some jurisdictions."