People Moves
Summary Of Executive Moves In Global Wealth Management - July 2021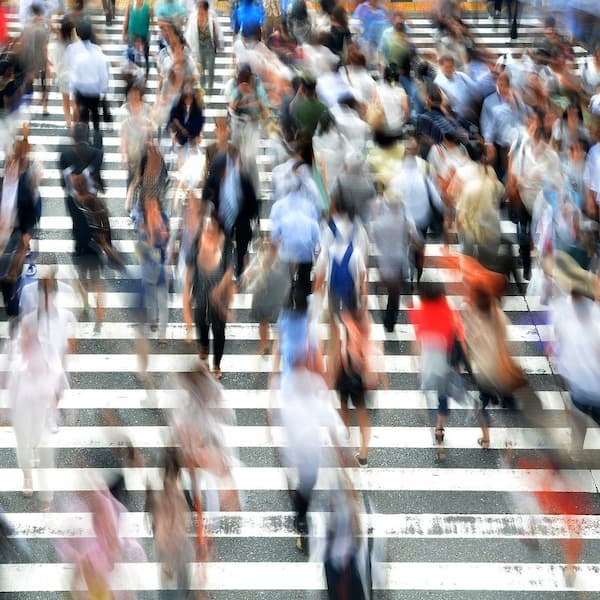 Here is a roundup of moves and appointments in the international wealth management sector during July.
HSBC Global Private Banking made three senior appointments for its European and Middle East business areas: Rob Embury was named head of collaboration, EMEA, Gemma Wild became head of collaboration for Middle East and North Africa, and Kevin Herbert was made head of GPB, Channel Islands and Isle of Man.
Based in London, Embury, who reports to Chris Allen, head of global private banking, EMEA, has worked for HSBC for more than three and a half decades in senior management roles.
Dubai-based Gemma Wild reports to Rob Embury and Farzad Billimoria, senior executive officer and head, private banking for United Arab Emirates. She has worked for HSBC since 2015 in the UK and MENA region for commercial banking, with her most recent role being commercial banking sector head for education and healthcare, MENA.
Herbert, based in the Channel Islands, has worked at HSBC since 1987. He has worked in a number of key role roles internationally, including co-head of private banking in North Asia, as well as appointments across the bank's CMB and wealth and personal banking businesses.
Kingswood Holdings, a London-listed wealth manager working on several acquisitions, said its chairman, Kenneth "Buzz" West, had retired. West, who was on the firm's board for more than seven years, holding the chairmanship for five of them, is remaining as a consultant with the organisation for six months.
In addition, Patrick Goulding, group chief financial officer left the business. He led the firm for two years, initially as platform CEO and group CFO and latterly as group CFO. Kingswood appointed Jon Millam as the CFO.
Credit Suisse named a new chief risk officer, David Wildermuth. He filled the vacancy created when Lara Warner left in April in the wake of the heavy losses the Zurich-listed bank sustained from the Greensill Capital and Archegos meltdowns. Wildermuth, who previously worked at Goldman Sachs, is a banking veteran with 34 years' experience under his belt. He is based in Zurich and reports to group chief executive Thomas Gottstein.
Tilney Smith & Williamson hired James Green as an investment manager and Justine Harper as executive account manager. They are based in London. Green and Harper joined from Sandaire, the multi-family office. Green started at Sandaire in 2015 and focused on investment research and managing multi-asset portfolios for UHNW family groups and charities. Harper worked for Sandaire for eight years as a senior operations manager. Prior to that she was an investment administration manager at Taylor Young Investment Management. She is a Chartered Fellow of the Chartered Institute for Securities and Investment.
Lazard Asset Management appointed Robert Wall as part of moves to expand its global alternatives investment platform. Wall joined the firm in October as managing director and head of sustainable private infrastructure. He has more than 20 years' experience in growing private market investment portfolios, investing in infrastructure companies, and delivering engineering projects.
Raymond James opened a new branch in Cheltenham, Gloucestershire. The branch, which is headed by Paul Whitehead, is the third new Raymond James branch to open in 2021 in the UK. Born and raised in Gloucestershire, Whitehead has more than a decade of experience in the field. Starting his wealth management career at Brewin Dolphin in 2011, he was promoted through the ranks to become one of the youngest divisional directors in the business at the age of 30.
AHR Private Clients, which is based in Surrey in the UK, appointed Adam Edwards, Philip Lee, and Luke Turner as private client directors. Edwards joined AHR after more than 14 years at Credit Suisse in London. Lee is a former director in the high net worth team at UBS, with more than 20 years' experience in the private banking space. Turner came from W1 Investment Group to manage a portfolio of HNW clients.
Close Brothers Group appointed Patricia Halliday as an independent non-executive director. Halliday has more than 30 years' experience in risk management across the investment, corporate and retail banking sectors, both in the UK and internationally. Most recently, Halliday was chief risk officer of Santander UK, responsible for risk management and oversight across retail and commercial banking.
Janus Henderson named James Lowry to the newly-created role of global chief operating officer. Lowry has more than 25 years of experience in the sector and joined the firm from State Street where he was COO of State Street Alpha, State Street's front-to-back investment management platform division. Lowry is based in London and reports to Dick Weil, CEO of Janus Henderson.
Chris Shelley was named chief financial officer at Stanhope Capital Group. Shelley is based in London. Prior to joining Stanhope, Shelley spent 14 years in finance and private wealth management roles at Goldman Sachs. He was most recently the firm's chief financial officer of private wealth management for EMEA.
First Sentier Investors, owned by Mitsubishi UFJ Trust and Banking Corporation, named Melanie Halsey as chief people and culture officer. Halsey, who is based in London, reports to Mark Steinberg, the chief executive. Halsey has more than 20 years' experience in senior human resources roles, most recently as executive vice president, HR at Colt Technology Services, where she led a global team of 150 HR professionals across 15 countries.
River and Mercantile, the investment group, appointed Mike Rogers, a former investment partner at AON, as senior advisor to the R&M Solutions business. Rogers has more than 30 years' of industry experience in pensions and investment, spanning the asset-side and liability-side of pensions.
Kleinwort Hambros made a round of senior appointments in the UK and Channel Islands. Christophe Huchet was appointed group chief risk officer, to oversee how the risk function is put into action. He was chief executive of the Channel Islands bank for four years. Phil McIlwraith, who was appointed CEO of the CI Bank, has been CEO and group head of trust and fiduciary services in the Channel Islands for the past three years. He has 31 years' experience with the Kleinwort Hambros group.
David Bromley, group chief risk officer, was appointed to take over from McIlwraith as CEO and group head of trust and fiduciary services in the Channel Islands. Huchet joined Societe Generale group (owner of Kleinwort Hambros) in 2003. He held various positions within the tax department, first in Paris dedicated to the investment bank division, then in Hong Kong in 2007 when he set-up the tax functions for the non-investment bank, before moving to Milan in 2011 and taking up the role of SG Group head of tax for Italy and then Italy and Switzerland in 2016.
Multrees Investor Services named Glenn Murphy as chief operating officer. Joining from Stonehage Fleming, the multi-family office, where he was the COO, Murphy replaced Jaco Cebula. He reports to Multrees' chief executive, Chris Fisher. Murphy has more than 25 years commercial experience. Before his tenure at Stonehage Fleming, he led operational functions for Schroders, Cazenove Capital, London & Capital and Rathbones. Murphy was also previously a non-executive director for a fund management company. He has extensive experience of working across investment operations, digitalisation, corporate and risk governance, and is an active member of the CISI and CFA UK.
Tilney, part of the Tilney Smith & Williamson brand set up a new dedicated investment management team at its Newcastle office in response to growth in the North East. Investment manager Matthew Burgess who heads the team, joinied managing partner David Smith at the Quayside House office. Burgess spent five years previously at Tilney's Liverpool office. In a further move, Angus Wilson joined Tilney in the region as assistant investment manager. He joined from Brewin Dolphin.
LGT Vestra appointed Matthew Wiles to its investment research team to strengthen the sustainable fund selection process. Holding the title of sustainability funds analyst, Wiles joined from Aberdeen Standard Investments, where he had been senior investment analyst and manager of the MyFolio Sustainable fund range.
Whitman Asset Management, the fund management and private client investment firm, made two hires in its private client team. Riccardo Persona joined as an investment manager from Brewin Dolphin and Andrew Stevens joined from Quilter Cheviot.
The Association of the Luxembourg Fund Industry appointed Miriam Henke as its new secretary general. She reports directly to Camille Thommes, director general. Before joining ALFI, Henke was head of the company secretariat of Aberdeen Standard Investments Luxembourg.
Fidelity International hired Ashish Kochar as a fund manager. He is based in London. Kochar, who joined the global equity team, became portfolio manager of the Fidelity Funds – Global Focus (Luxembourg-domiciled SICAV), alongside co-portfolio manager Oliver Trimingham. Prior to this, Kochar worked at Columbia Threadneedle. He has more than 16 years' investment experience of managing US, global and absolute return products.
Zurich-listed GAM Investments promoted one of its senior figures, Martin Jufer, to become global head of wealth management, while former Universal Investment Luxembourg country boss, Sean O'Driscoll, became GAM's Luxembourg CEO. Jufer joined GAM from Julius Baer in 2009 and has been responsible for the firm's Private Labelling business since 2015. Jufer is based in Zurich.
Rathbones appointed internal colleagues Elizabeth Savage and Edward Smith as co-chief investment officers to replace Julian Chillingworth, who retired. The two also head a new chief investment office at the firm. Following a 20-year career at Rathbones, most recently as chief investment officer across the business, and after 40 years in the investment industry, Chillingworth decided to retire, leaving in early 2022.
Savage, head of research, and Smith, the head of asset allocation research, leads a newly-created CIO office, reporting to managing director, Ivo Darnley.
Investor services group IQ-EQ appointed Andy Mallet as head of operations in Jersey. Mallet joined IQ-EQ from senior operations roles at Jersey-based Apex Group and Link Group. Mallet helps steer IQ-EQ's Jersey operations, including driving process efficiencies and tech enablement. Gruna was hired into the newly-created role in February to drive commercial growth alongside Caroline Aylward as commercial and marketing officer.
Former CEO of AllianceBernstein in the UK, Jamie Hammond, was named deputy CEO and head of distribution for EMEA at iM Global Partner. Hammond carries direct responsibility for European business development in the group and reports to IQ-EQ founder and CEO Philippe Couvrecelle.
Accuro, a provider of trust and private office services, made promotions in its Jersey office. Katie Douglas, Alex Zomparelli and Scott King were promoted to associate director and Pauline Dron to private office associate. Douglas joined Accuro in 2017 and manages a portfolio of ultra-high net worth families who typically have a connection to the UK. Zomparelli also joined the business in 2017 and has a focus on private clients resident in the Middle East and Africa. King, who has a varied portfolio of both private client and corporate structures, has developed a particular specialism in property transactions since joining Accuro in 2018. Dron had worked for Accuro since 2014 and is now part of the private office team.