Alt Investments
US Private Equity House Continues Sports Team Acquisitions Trend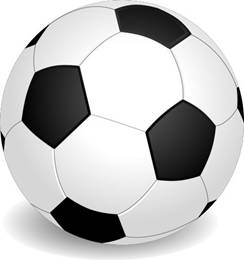 Wealth management intersects with sports in several ways by providing clients among successful players, coaches and owners, creating investment opportunities or "trophy assets" and sponsorship.
A US-based alternative investment house, 777 Partners, has bought all of Genoa Cricket and Football Club, Italy's oldest professional football team, continuing a trend of private investment firms acquiring stakes in sports teams.
The club was bought from Enrico Preziosi, who is remaining on its board of directors. CEO Alessandro Zarbano will continue to run day-to-day operations, 777 Partners said in a statement yesterday.
Genoa CFC, which plays in Italy's top Serie A league and was founded in 1893, has won the Italian championship nine times.
"We are profoundly humbled to be a small part of the rich history, heritage and tradition of Genoa," Josh Wander, founder and managing partner of 777 Partners, said. "We understand and respect the responsibility we are inheriting to preserve and protect the proud legacy of the Rossoblu, and we are committed as custodians of that legacy to help the club reclaim its place at the top of Serie A."
In addition to Genoa, 777 Partners also owns a significant stake in Sevilla FC, the Spanish team, as well as the London Lions, London's team in the British Basketball League. The firm's sports, media and entertainment portfolio also includes, Fanatiz, a streaming service distributing live sports for European and Hispanic audiences in more than 90 countries; 1190 Sports, which provides management and commercialisation of sports rights; Atalanta Media, the dedicated distribution, engagement and community platform for women's football; and Uplay, a Canadian community service, academics, and basketball platform.
With family offices among investors in private equity, the deal underscores how suppliers of "patient capital" have pushed into the sports game on both sides of the Atlantic. Steve Cohen, the US hedge fund figure and owner of a family office, bought the New York Mets baseball team late last year. Sports figures have built family offices: Alex Rodriguez, who has a family office, built his wealth in a 22-year career in Major League Baseball. Kevin Durant, who also founded an FO, created his fortunes during a professional baseball career in the NBA.
Wealth management intersects with sports in several ways, such as providing sources of clients among successful players, coaches and owners; creating investment opportunities or "trophy assets," and sponsorship. In the latter case, examples include UBS's global sponsorship of Formula One.
A report in the Italian newspaper Milano Finanzo in February this year said that US firms were in talks to own the Italian soccer club Spezia. The two firms included MSD Capital, the single-family office of US computer billionaire Michael Dell. Spezia later officially announced that Robert Platek, who co-founded MSD, had bought the club. It became one of several American owners of Italian teams.
Perhaps the most controversial American soccer acquisition was the US-based Glazer family's deal to own Manchester United through a leveraged buyout, a fact which some supporters blamed for the English club eventually losing ground to newly-enriched rivals Manchester City.
777 Partners was founded in 2015, and works across six broad industries: insurance; consumer and commercial finance; litigation finance; direct lending; sports, media and entertainment; and aviation.