ESG
ESG Phenomenon: Carney Corrals Net Zero Commitments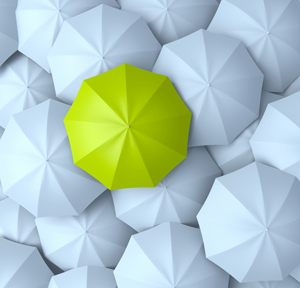 A dizzying array of climate-risk reporting alliances are being brought into line as the Glasgow summit approaches.
Grand alliances
With net-zero industry alliances springing up like daisies ahead of the Glasgow climate summit a little over a month from now, The Net Zero Financial Service Providers Alliancet, or NZFSPA, has been launched this week, adding further momentum and big-name auditors, consultancy firms, indexers, and exchanges to the cause.
Founder members of the latest grouping include Deloitte, EY, PwC, Grant Thornton, KPMG, The London Stock Exchange Group, S&P Global, SSE, Minerva Analytics, Moody's, Morningstar, MSCI, BDO, deVere Group, Campbell Lutyens, SGX, and Solactive.
The group joins the Net Zero Asset Owner Alliance; the Paris Aligned Investment Initiative; the Net Zero Bankers Alliance; the Net Zero Insurance Alliance; and the Net Zero Asset Managers Initiative, which are all being corralled by Mark Carney under The Glasgow Financial Alliance for Net Zero, hitherto, GFANZ, the umbrella group which Carney is chairing to help harmonise the financial response.

This dizzying matrix shows the magnitude of the climate challenge and presents a confusing picture for investors and advisors trying to follow these efforts.
The Net Zero Financial Service Providers Alliance says that its main focus will be aligning all its relevant services and products to achieve net zero emissions by 2050 or sooner; putting science-based methodologies in place to measure progress; setting interim targets over the next 12 months; and holding themselves accountable to those targets, publishing results for all to see.
The announcement comes as regulators and central banks are warning of the risks of green asset bubbles and rampant greenwashing.
Endorsing the new alliance, Carney, who is also UN Special Climate Envoy, said: "The new Net Zero Financial Service Providers Alliance will be critical to helping the financial sector achieve net zero. By joining the alliance and GFANZ, these firms are committing to ensuring their products and services support a high ambition, credible net zero transition that we need to achieve our 1.5 degree goal."
Flashing green
Earlier this week, it was the turn of the Competition and Markets Authority to crack the whip on green-marketing froth and concerns that people are being misled by environmental claims. Publishing its Green Claims Code of six principles, it said that firms should follow and maintain their green credentials, actions should involve "not hiding or omitting" important information, and consider "the full life cycle of the product."
The CMA will single out sectors and industries in the coming months to identify where consumers are most concerned about misleading claims. These are likely to be in textiles and fashion, travel and transport, and fast-moving consumer goods, such as food and beverage and beauty and cleaning products. However, any sector where the CMA finds significant concerns could become a priority, it said.
"We're concerned that too many businesses are falsely taking credit for being green, while genuinely eco-friendly firms don't get the recognition they deserve," the authority said.