ESG
ESG Phenomenon: How COVID-19 Is Worsening Inequality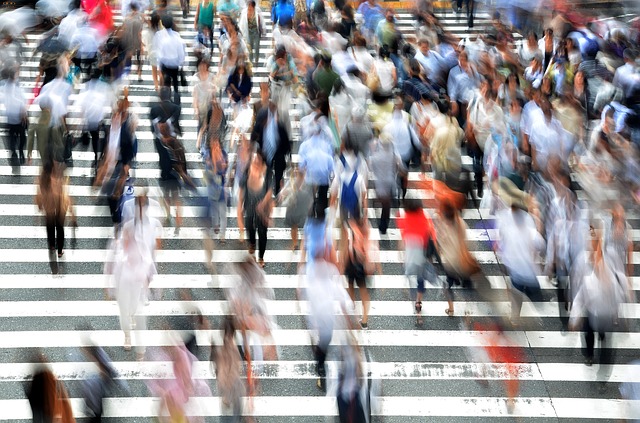 Labour practices are under the ESG microscope as the ranks of gig workers have mushroomed during the pandemic and wealth and income inequality has widened.
The pandemic has reversed gains in global poverty reduction, with the disruptions coming down hardest on the lower-skilled, youth and women, senior analysts at Dutch asset manager Robeco warned this week, as it also highlighted the knock-on effect of worsening political instability and longer-term investment growth.
The latest picture shows that the gap between rich and poor is now at its highest level in 30 years in a majority of OECD countries. The wealthiest 10 per cent of the population now earn 8.6 times more than the poorest 10 per cent, a gap that has widened from a 7:1 ratio in the 1980s, Robeco reported.
Masja Zandbergen, head of sustainability and Max Schieler, senior SI country analyst at the firm also warned that growing wealth inequality is even more severe than income inequality.
With the exception of 2014, last year's rise in wealth extremes was greater than in any year this century, the manager said.
The number of UHNWIs grew by 24 per cent, while 5.2 million more dollar millionaires were added in 2020, according to Credit Suisse's 2021 annual wealth report. The same study estimates that the top 10 per cent of adults own 82 per cent of global wealth.

This widening wealth gap is also evident regionally. "Europe and North America accounted for the bulk of the wealth gains last year, whereas India and Latin America were among the losers," Robeco said.
"There is a growing consensus that excessive inequality, left unmitigated, can lead to social unrest, undermine democratic institutions, breed populism, and contribute to protectionism," all of which are being observed in many countries, it added.
Investors are taking note of the risks to long-term investment performance. Sovereign bonds are a good example of where there tends to be a correlation between countries with greater inequality, lower political stability and higher country risk premiums whereby "investors are well advised to integrate income inequality considerations into their decision-making," the firm said.
Many wealth and asset managers asserting their ESG credentials are looking more closely at labour markets, which have arguably been under the most scrutiny over the last 18 months amid furlough schemes, supply chain disruptions, skills shortages and behavioural shifts such as remote and flexible working taking hold.
Robeco says it has stepped up labour rights engagement, hosting talks with companies in the retail and hospitality sectors and the wider 'gig economy' in Europe, North America and Asia as the crisis has swelled numbers of largely unprotected gig workers.
"Our priorities will be to promote decent work and fundamental workers' rights, such as social dialogue, wages and benefits, and occupational health and safety," it said.
The firm is also targeting human capital management strategies, including diversity and inclusion, human capital development and employee engagement.
"All of these are aimed at reducing inequality in multiple facets of society and the economy," Robeco said.