People Moves
Swiss Multi-Family Office Adds To Team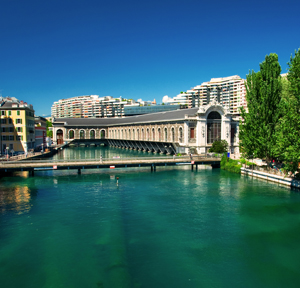 Previously, the new partner at the MFO was head of private banking at Banque Morval in Geneva.
Geneva-based multi-family office Key Family Partners has appointed Emanuele Zanon di Valgiurata as a partner and board member. Prior to this, he was head of private banking at Banque Morval in Geneva.
Additionally, Key Family Partners has nominated Simon Minder as a board member. Both appointments were effective from 7 September 2021.
Di Valgiurata started his banking career in 1990 in Paris, and joined Banque Morval in 1993, later becoming a member of the investment committee and the executive committee in 2002. Within the Morval Vonwiller group, he covered different roles as an equity portfolio and fund manager. He was also MD of Vonwiller and chairman of Morval Vonwiller Advisors SA Uruguay.
Minder was previously chief operating officer, managing partner and director of Marcuard Family Office in Zurich. He has an MBA from the University of Southern Queensland, Australia, as well as a Master of Advanced Studies (MAS) in management and Bachelor of Business Administration (BBA) from HWZ Zurich University.
Thierry de Loriol, executive chairman, declared: "We are delighted to have Emanuele Zanon di Valgiurata join our exclusive circle of member families. His rich experience and vast network as a private banker will allow us to bring our unique concept to a wider audience. For his part, thanks to his strong technical expertise, Simon Minder will be extremely useful in keeping our edge in operational infrastructure. Their combined experience in wealth management will not only contribute to further strengthen Key Family Partners' footprint in Switzerland, but also continue to establish us as a new generation independent multi-family office with the highest standards of governance."
Key Family Partners was founded two years ago.