Investment Strategies
Wealth Managers See More Equities Upside As Japan Mulls New PM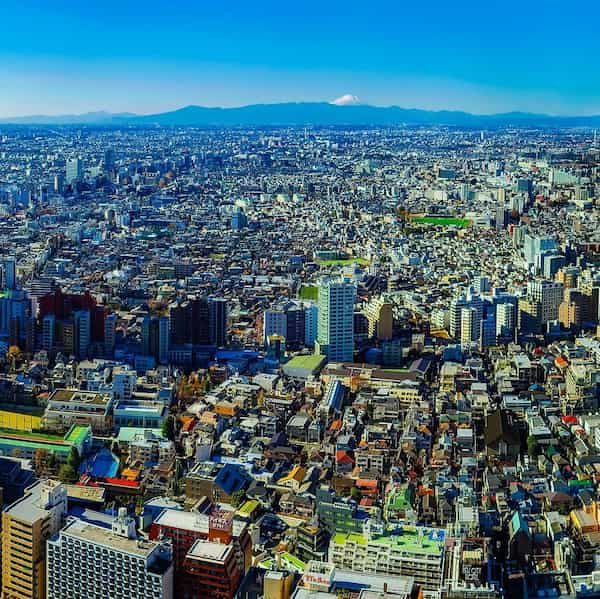 Now that Japan is looking for a new prime minister and his potential followers are promising fiscal expansion, fund managers and economists are uncertain about how far and fast Japanese equities can continue to rise.
The resignation more than a week ago of Japan's Prime Minister Yoshihide Suga appears to have made investors scratch their heads about what the future holds. Will the country continue with policies of fiscal and monetary expansionism, and supply-side reforms, or choose another path?
Economists and investors think that Japanese equities will continue rising, although views differ on how significant future gains might be.
Capital Economics, a forecasting and analysis firm, has trimmed its Japanese growth and market forecasts following Suga's departure.
"Notwithstanding the 'delta' variant [of COVID], we expect the country's output to rebound next quarter and continue to grow strongly next year, benefitting the stock market's large consumer discretionary, industrial and financial sectors, for example. And we think the broader global picture, with strong ongoing recoveries and still-accommodative monetary policy in many other economies, will support further gains in 'risky' assets globally, including Japan's equities," Thomas Mathews, markets economist, said.
"While uncertainty remains about the implications of the resignation of Japan's PM Suga for the country's equities, we think the big picture is that they will see relatively small gains over the next couple of years," he continued.
Japan's Nikkei 225 index ended the week up higher, holding above the 30,000 points – a level not seen since April this year. Tech names such as Murata and Tokyo Electron have performed strongly. Media reports said that candidates for the prime ministerial slot are expected to campaign on plans to revitalise the economy with potentially big stimulus packages.
Mathews said that hopes about a fiscal stimulus explained part of the improved market sentiment but it wasn't the only game in town: "We suspect that enthusiasm for the structural reform packages proposed by the leading candidate, Taro Kono, are probably part of the story behind the stock market's latest gains. After all, in some respects Kono is proposing a doubling down on Abenomics which, among other things, marked a clear turnaround in both the absolute and relative performance of Japan's stock market."
There have been a number of predictions about the potential that Japan's stock market offers compared with certain other countries' markets. See an example here and here.
Developments in Japan drew a broadly favourable read from T Rowe Price: "Over the longer term, scepticism on corporate governance improvement remains but it's something we strongly believe and experience on the ground; with that improvement, returns will likely increase and further attract foreign investors (who are currently underweight)," Daniel Hurley, portfolio specialist of the Japan Equity Strategy at the firm, said.
"Returns of Japanese equities for the year-to-date have lagged, primarily as a result of three key factors. Firstly, Japan's massive outperformance in 2020. Secondly, vaccinations have been slower than expected. Thirdly, concerns over the decision to host the Olympics as the country continued to grapple with the pandemic. But on a valuation basis, Japan looks cheap and, as it catches up with vaccinations, we believe the market will re-rate," Hurley said. "We remain positive on the outlook for Japan. Over the medium term, Japan is one of, if not the most open and cyclical market. It's closely aligned to the global economy – as the economy recovers post the pandemic, we believe Japan's corporates will benefit from this recovery more than other regions and markets, while corporate governance reform remains very much on track and represent sa significant opportunity."
Capital Econmics predicts that the MSCI Japan Index of the country's equities will rise at an annualised rate of only around 4 per cent between now and end-2023.