Company Profiles
Lombard Odier Upbeat Over Blockchain's Power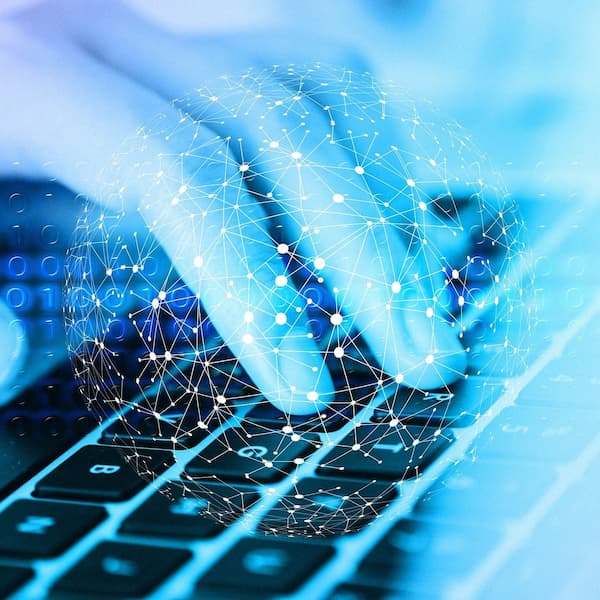 We speak to the Swiss private bank about how distributed ledger technology is going to be crucial for handling tasks such as onboarding different types of client, managing the mass of data needed to comply with new regulations, and much more.
Blockchain distributed technology can play a big part in helping banks, wealth and asset managers handle increasingly complex work demands and meet the new regulatory standards in Switzerland, one of the Alpine state's main banking groups says.
Lombard Odier has thrown its weight behind the Zurich-based Blockchain Association for Finance, a non-profit body designed to provide general governance and management rules for the Wecan Comply blockchain platform on which Lombard Odier, and a raft of other banks such as Pictet, Edmond de Rothschild and Julius Baer, are now present.
Distributed ledger tech, known more regularly as blockchain, provides a robust, end-to-end way of sharing and transferring data, and is commonly associated with cryptocurrencies such as bitcoin. But blockchain is much more than that, as it can be used to exchange legal information, intellectual property rights, executive signatures, medical information and much more. Major banks are embracing this technology to refashion custody, settlement and other crucial parts of financial "plumbing."
And with new Swiss financial regulations affecting sectors such as external asset managers, the need to use such technology to help with client onboarding, reporting, risk measurement and other functions is obvious, Laurent Pellet, global region head for external asset managers at Lombard Odier, told this publication in a recent call.
"I think this platform [Wecan Comply] puts in bold the DNA of Lombard Odier as a re-thinker of everything. We need to gain and identify opportunities for digitalisation for onboarding and for relationship management," Pellet said.
EAMs are important Lombard Odier clients, and leveraging modern compliance solutions makes particular sense as demands rise and regulatory challenges mount, he said.
Instead of hundreds of hours of manual processes, the Wecan Comply platform cuts through the workload and allows banks to handle compliance tasks faster and more efficiently. "It's a game changer," Pellet said.
Lombard Odier and fellow Swiss banks have joined the blockchain-powered compliance platform. Wecan Comply is the result of two years of collaboration. As that organisation states on its website, it "meets two expectations: to prevent compliance and administrative work from overwhelming the day-to-day activities of asset managers, and to ensure that specific tasks are carried out correctly and reliably, while complying with new regulations."
As far as the Blockchain Association of Finance is concerned, members include Lombard Odier, the Swiss branch of Banque Internationale à Luxembourg (BIL), Mirabaud, Banque Cramer, the Reyl Group and Sygnum. In addition to these banks, there are asset managers including Pleion, Capitalium Advisors, Bedrock, Stanhope Capital, and the subsidiary of Julius Baer, Fransad Gestion, among others.
"We can credibly set standards for the industry," said Pellet.
With the entry into force of the FinIA and FinSA laws on 1 January 2020, external asset managers and trustees are supervised by supervisory organisations and the FINMA in Switzerland. The procedures for identifying, controlling and monitoring client relationships are becoming increasingly complex. Measures must be put in place to avoid the increasingly time-consuming duplication of the same tasks.
The trusts sector is also looking at Wecan Comply and the Association, Pellet said, as the trusts industry in Switzerland also falls under the umbrella of new Swiss regulations.
"You need to have good documentation and it is important to look at deploying this [Wecan Comply] platform for trustees," he continued.