M and A
Deals Of The Day: The Latest In Wealth Management M&A - Suntera Global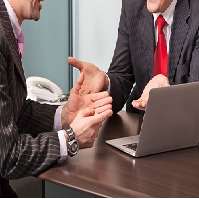 The latest developments in financial products and investments from around the world.
Suntera Global
Continuing its expansion drive, Suntera Global has acquired boutique Luxembourg-based fund administration and corporate services provider Reference Financial Services.
Subject to regulatory approvals, the transaction will add to Suntera's multi-jurisdictional client base while boosting its European market presence. The firm already has offices in Jersey, Cayman, the Bahamas, the Isle of Man, Malta, Hong Kong and Switzerland.
Founded in 2003, Reference's principal business is providing central and corporate administration, accounting and tax compliance, family office, directorship, company secretarial, domiciliation and incorporation services. Its global clients are active in private equity, real estate, intellectual property, energy trading, e-commerce, wealth management, advisory services and maritime and ship financing.
'Our decision to join Suntera Global is designed to provide our clients with access to a depth of additional expertise in many other key markets where we are not currently represented, while maintaining the same high-quality level of personal service but with a shared focus on responsibility and ambition," co-owners and managing partners at Reference Olivier Jarny and Cedric Raths said, announcing the deal.
Paul Mundy, managing director of funds at Suntera, said the transaction was an "ideal fit" as both businesses match closely on their service ethos and providing a tailored experience.