Real Estate
Real Estate Steps Closer To Measuring Carbon Impact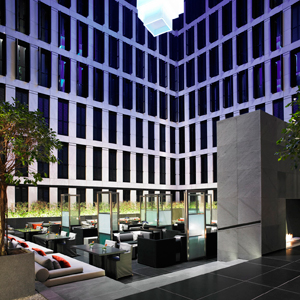 New partnerships in real estate are being struck to get the sector on a better reporting footing as the industry faces tougher efficiency measures and asset owners face more climate-associated risk.
Recently launched UK exchange IPSX has partnered with London-based Carbon Intelligence to look at how net-zero emissions targets will affect UK commercial property valuations as regulators and corporations set about their decarbonisation plans.
With the UK commercial real estate market worth around £1 trillion, and residential property worth roughly six times that, focus on the built environment has been echoing more loudly in the ESG investment space.
The sector, which accounts for around 40 per cent of energy emissions, is under added pressure to use greener materials, develop more climate-resistent designs, and face up to calculating the cost of retrofitting existing stock. As a sector more vulnerable than others to climate change, it also needs a reliable reporting framework to measure and manage this risk.
The UK government, which has said it wants to reduce greenhouse gas emissions by three-quarters by 2035, is on course to introduce tougher energy efficiency standards and other measures to achieve this.
"By not investing CAPEX now into a long-term net-zero strategy, you will not only miss out on the short-term advantages associated with a building that drives high tenant demand due to minimal energy costs, prestige, and ESG credentials, but you will also have to invest the same or more to deal with obsolescence as a result of non-compliance, voids, and capital depreciation of the building," Oliver Light, real estate commercial director at Carbon Intelligence said.
With the new exchange, IPSX wants to create a benchmark for the sector by requiring issuers to follow clear guidelines on how they should be reporting and managing both embedded and operating carbon emissions for their assets. Its partnership with Carbon Intelligence is part of "helping real estate owners and issuers optimise the efficiency of their buildings so that they can significantly reduce the amount of CO2 they produce", the group said.
"Our mission as a new stock exchange is to make asset reporting ever more transparent, helping investors understand exactly how the assets they are investing in are performing," David Delaney, IPSX group chief executive, said. This can't be tackled without asset owners and investors being involved, he said.