People Moves
Citi Private Bank Names Latin America Lead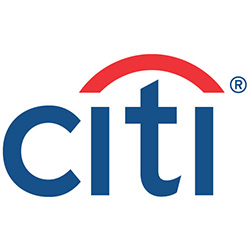 As it continues to refocus wealth management services, Citi is relocating a Southern European franchise head to lead its wealth unit for Latin America.     
Looking at the potential for wealth management services growth in Latin America, Citi Global Wealth has announced the appointment of a new head of private banking for the region.
Fernando Lopez Muñoz will take up the post as head of Latin America Private Banking in September reporting to global head of Citi Private Bank Ida Liu and Ernesto Torres Cantú regional CEO overseeing the 22 Latin American countries in which Citi is present. Geographic coverage spans Argentina, Bahamas, Brazil, Chile, Colombia, Costa Rica, Dominican Republic, Ecuador, El Salvador, Guatemala, Haiti, Honduras, Jamaica, Mexico, Panama, Paraguay, Peru, Puerto Rico, Trinidad and Tobago, Uruguay and Venezuela.
At the start of the year, Citigroup consolidated Citi Private Bank and Citi Personal Wealth Management under a single global wealth unit called Citi Global Wealth. The restructuring has spurred a spate of hiring focused on boosting services to the affluent to ultra-high net worth segments. The group's private banking business operates in around 100 countries and its reported total client business was roughly $550 billion for 2020.
Muñoz, who joined Citi as a private banker in 2004, will join its LatAm leadership team and operating committee, relocating from Madrid to Miami to take up the post. He will continue his current responsibilities until a replacement is found, the bank said in a memo earlier this week.
Muñoz has served in several leadership roles at the bank, including global markets manager for Iberia and Italy. In 2015, he was named global market manager of the newly-created Southern Europe Region for the bank, where he built a team across five markets focused on risk management and controls, growth, talent management, and oversaw opening an office in Milan.