People Moves
Who's Moving Where In Wealth Management? - Brewin Dolphin, HSBC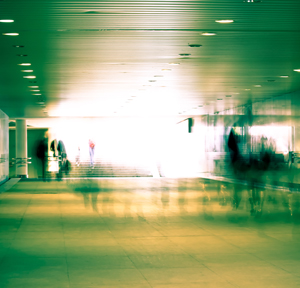 The latest senior moves in wealth and asset management from across Europe and the UK.
Brewin Dolphin
Brewin Dolphin has appointed Don Percival as a wealth director in its 1762 team based in Mayfair.
The private banking veteran is the fifth member to join the team in recent months, which specialises in wealth advisory and investment services for UHNW clients with more complex financial needs.
"I am pleased to become part of a team whose competence in wealth advisory services ranging from close coordination around complex family law, non-dom planning and investing assets in accordance with Tier-1 visa rules was a huge draw for me," Percival said.
HSBC Private Banking
HSBC has named Ibrahim Al Abed as head of private banking to lead its private banking business in Qatar.
Al Abed will report to Sobhi Tabbara, global market head in private banking for the Middle East and North Africa, and Abdul Hakeem Mostafawi, CEO of HSBC Qatar.
He joined the bank's Qatar office in 1999 and since then has worked across digital business services and global operations before moving to wealth and personal banking. In 2004, he joined HSBC's markets and securities services to become head of corporate sales.
"During his time at HSBC, Ibrahim has developed strong client relationships and gained a reputation within the region as providing valuable counsel during unprecedented times," Hakeem Mostafawi, said.

HSBC has a 67-year history in Qatar, where it offers wealth management, retail, commercial, and global banking, and markets and security services.