Reports
Private Revenues Rise At Citigroup, Net Income Jumps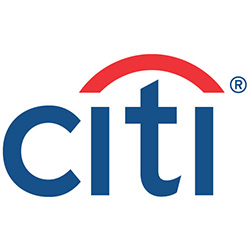 As with other banks, a reversal of credit provisions last year because of the pandemic boosted the bottom line considerably.
Citigroup yesterday reported that private banking revenues came in at $993 million in the second quarter of 2021, up 4 per cent and driven by higher fees and lending volumes, partially offset by the impact of lower interest rates.
The US-listed banking giant gave few other numbers on its private bank, which caters to ultra-high net worth clients. Citigroup followed other US banks such as JP Morgan, Bank of America and Goldman Sachs in reporting Q2 financial figures. (To see figures for Q1 for the world's top banks, see here.)
Across the banking group as a whole, Citigroup said it logged net income in Q2 of $6.2 billion, or $2.85 per diluted share, on revenues of $17.5 billion. This compared with net income of $1.1 billion, or $0.38 per diluted share, on revenues of $19.8 billion for the same period in 2020.
Revenues fell 12 per cent from the prior-year period, primarily reflecting more normal market activity in fixed income markets within the institutional clients group and lower average card loans in the global consumer banking arm.
As with its peers, Citigroup swung away from making large provisions for credit losses a year ago because of COVID-19 to reporting large releases this year. The bank logged a net release of $2.4 billion in Q2, down from $5.942 billion a year earlier. In the first quarter of 2021, it logged a release of $3.853 billion.
"The pace of the global recovery is exceeding earlier expectations and, with it, consumer and corporate confidence is rising. We saw this across our businesses, as reflected in our performance in Investment Banking and Equities as well as markedly increased spending on our credit cards. While we have to be mindful of the unevenness in the recovery globally, we are optimistic about the momentum ahead," Jane Fraser, Citi CEO, said.
"During the first half of the year, we returned nearly $7 billion in capital to our shareholders, the most that was permitted by the Federal Reserve. We ended the quarter with a Common Equity Tier One ratio of 11.9 per cent and we intend to continue to return our excess capital, over and above the amount we need to make strategic investments," Fraser continued.