People Moves
Who's Moving Where In Wealth Management? - IQ-EQ, iM Global Partner, Others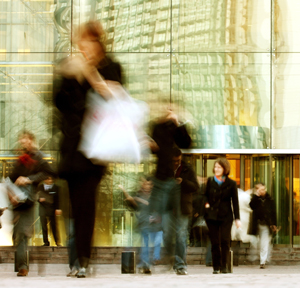 The latest senior moves in wealth and asset management from across Europe and the UK.
IQ-EQ
Investor services group IQ-EQ has appointed Andy Mallet as head of operations in Jersey. Mallet joins IQ-EQ from senior operations roles at Jersey-based Apex Group and Link Group, according to his public profile. He has extensive experience across a variety of operational areas, including business transformation and improvement, technology enablement and digitisation, as well as risk management and corporate governance.
In the new role, Mallet will help steer IQ-EQ's Jersey operations, including driving process efficiencies and tech enablement, the group said. With 281 people employed in Jersey, the firms says it is actively hiring across funds, private wealth and corporate administration in the jurisdiction.
"It's an exciting time for IQ-EQ Jersey and this investment in people reflects both the continued growth and strength of the jurisdiction as well as our intent for the future, IQ-EQ's chief commercial officer for Jersey, Mirek Gruna, said.
Gruna was hired into the newly created role in February to drive commercial growth alongside Caroline Aylward as commercial and marketing officer.
Michael Thomas in another recent addition as head of finance, Jersey.
iM Global Partner
Former CEO of AllianceBernstein in the UK, Jamie Hammond, has been named deputy CEO and head of distribution for EMEA at iM Global Partner. Hammond will carry direct responsibility for European business development in the group and reports to IQ-EQ founder and CEO Philippe Couvrecelle.
Hammond, who was head of the EMEA client group at AB, joined in January 2016, with responsibility for sales, marketing and client service functions in the EMEA region. Before that, he spent 15 years with Franklin Templeton Investments, most recently as the CEO of its UK regulated entities and managing director for Europe.
iM Global Partner is a worldwide asset management network working with independent asset management firms through direct capital ownership. It has a presence in 16 locations across Europe and the US and represents around $27 billion in AuM.
The firm is aiming to make "a powerful impact" on the European distribution market, Couvrecelle said.
Accuro
Accuro, a provider of trust and private office services, has made promotions in its Jersey office. Katie Douglas, Alex Zomparelli and Scott King have all been promoted to associate director and Pauline Dron to private office associate.
Douglas joined Accuro in 2017 and manages a portfolio of ultra-high net worth families who typically have a connection to the UK. Zomparelli also joined the business in 2017 and has a focus on private clients resident in the Middle East and Africa. King, who has a varied portfolio of both private client and corporate structures, has developed a particular specialism in property transactions since joining Accuro in 2018.
Dron has worked for Accuro since 2014 and is now part of the private office team. She administers some of the most complex structures within the business for families based in the Middle East.
LGT Capital Partners
LGT Capital Partners, the investment group with $80 billion in assets under management, has named Mark Miller as its head of the UK business, taking over from Mark White as of 1 July. The change is subject to regulatory clearance.
Miller joined LGT Capital Partners in June 2020 as head of UK business development from Federated Hermes – International where he was head of global client group. He has previously worked in senior business development roles at Amundi, Blackstone Alternative Asset Management and Fidelity International.
White joined the firm in 2008 as general manager for the London office and CEO of LGT Capital Partners (UK) and has helped oversee the growth of LGT Capital Partner's London team and client business. He will continue to provide advice to the board and management of LGT Capital Partners (UK) Limited.
Based in Pfaeffikon (SZ), Switzerland, the firm has offices in New York, Dublin, London, Paris, Vaduz, Frankfurt am Main, Dubai, Beijing, Hong Kong, Tokyo and Sydney. (It should not be conflated with LGT, the Liechtenstein-based private bank.)
Rothschild & Co
Rothschild & Co has named Mike Allen as a senior advisor to its wealth management business, based in Guernsey. This is the third Rothschild & Co hire in Guernsey in recent weeks, following the appointments of Justine Walley and Nathan Long as client advisors earlier in the month.
Allen has more than 35 years' experience in wealth management, corporate and investment banking. He has held a number of key senior positions during his almost 25 years with the SG Kleinwort Hambros Group, where he established its wealth management business in Guernsey; was executive director and head of wealth management across Jersey, Guernsey and Gibraltar; CEO of the Channel Islands business; and, most recently, chairman (Jersey) and non-executive director (Gibraltar).