People Moves
Who's Moving Where In Wealth Management? - Harneys, Jupiter, Others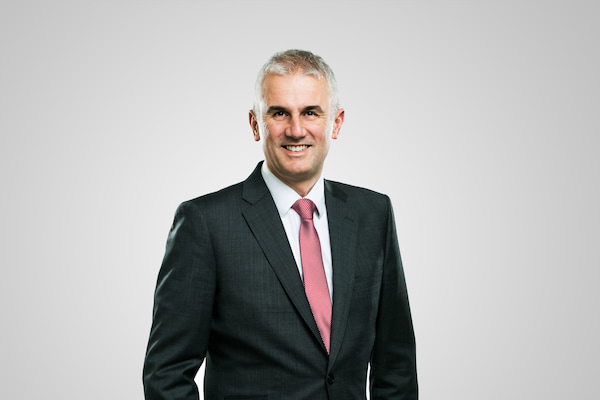 The latest senior executive moves in the global wealth management industry.
Harneys
Offshore law firm Harneys has named Ross Munro (pictured) as global managing partner, effective from the start of 2022.
Peter Tarn is stepping down after nine years as chairman and will continue practising as a partner in the BVI.
Munro, who joined the firm in 2005 in the BVI as a funds associate, became a partner in 2008 and was appointed global head of investment funds in 2012. He took on the role of global head of fiduciary in 2013 and moved to London the following year.
The firm is seeking to fill Munro's previous positions of fiduciary CEO and chair of the fiduciary board. A further announcement will follow in due course.
YFM
YFM Equity Partners, the specialist private equity investors, has appointed Ben Pitt to join its team as an investment associate.
Pitt has spent the last four years with EY as a corporate finance executive.
"Having almost doubled our team here over the last two years as well as making a number of internal promotions, it's important that we continue to bring new talent on board and support career development as we keep building our business in the South," Jamie Roberts, partner and head of new investments in the South for YFM, said.
YFM typically invests between £3 million ($4.15 million) and £10 million per transaction into businesses with strong growth potential located across the UK regions through YFM's network of offices in London, Leeds, Manchester and Birmingham. It manages funds of more than of £300 million which include venture capital trusts and private equity funds.
Jupiter
Jupiter has made a number of appointments in its sustainable investing area, doubling the number of people in this space.
Maiken Anderberg is joining the global sustainable equity team as an equity analyst. Having previously interned with Jupiter's sustainable investing team in 2019, Maiken is returning in a new permanent role, working with Abbie Llewellyn-Waters and analyst Freddie Woolfe with a focus on the Jupiter Global Sustainable Equities fund.
Joining Jupiter in a newly-created role, Noelle Guo has been appointed equity analyst, environmental solutions. She will be supporting fund manager Jon Wallace and reporting to Rhys Petheram, head of the environmental solutions team.
Guo will work across the equity strand of Jupiter's environmental solutions suite. Guo has eight years of equity research experience, joining from an investment analyst role at Pictet Asset Management before which she was at AB Bernstein as a senior research associate.
Laura Conigliaro is appointed as analyst, environmental solutions. Having joined Jupiter in 2019 as a member of Jupiter's governance and sustainability team, Conigliaro will move to the environmental solutions team, working with fixed income specialist Rhys Petheram with a particular focus on fixed income verification, and providing sustainability research to the desk's environmental impact themes. Prior to joining Jupiter, she worked at the Inter-American Development Bank and sustainability management consultancy Critical Resource.
In an internal move, Jenna Zegleman has been appointed as investment director. Having joined Jupiter in 2018 as a product specialist, Zegleman will provide client-facing support across the full range of portfolios in the Sustainable Investing suite.
Anisha Arora and James Kearns have joined Jupiter's governance and sustainability team. An emerging markets economist and strategist with 10 years' experience across sell side research and buy side asset management, Arora has joined from Allianz Global Investors and has experience in applying ESG considerations to macroeconomic analysis, as well as to the sovereign debt investing. Kearns is also joining from BNP Paribas, where he worked initially in CSR in its global markets division before moving to become a sustainable finance analyst.
Following a strategy refresh earlier this year, Abbie Llewellyn-Waters was appointed as head of sustainable investing, working with Rhys Petheram as head of the environmental solutions team.