Legal
How To Hire Wealth Managers, Mitigate Restrictive Covenant Impact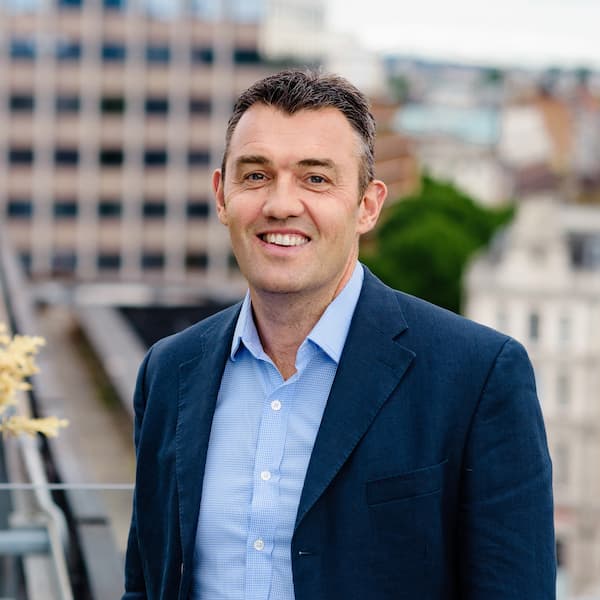 How should wealth management firms hire wealth managers (often known as "CRMs", client relationship managers) and their books of business?
The question of how wealth managers should hire CRMs and the business they bring is at the very top of business agendas for wealth management firms and at the heart of firms' business models. Ultimately, the value of a wealth management firm is determined by the total amount of assets under management (AuM) they hold. But who, in practice, holds the AuM? Often, especially in mid-market firms, the answer is "the CRM" and the fight is then on to recruit top talent to manage their AuM.
John Hayes at Constantine Law advises a number of leading wealth management firms (and indeed CRMs), on team moves and recruitment in this sector. He sets out his views about how and why wealth managers set about recruitment in the current environment.
This news service is pleased to share these comments and invites others in the industry to respond. The usual editorial disclaimers apply. Email tom.burroughes@wealthbriefing.com and jackie.bennion@clearviewpublishing.com

The challenge is twofold: (a) the inherent conservatism of CRMs and their reluctance to leave what they know - a decision that can be likened to standing on the edge of the pool: many people are scared to jump-in, but the feeling is generally better once one does; and (b) restrictive covenants.
Most CRMs will have comprehensive restrictive covenants and (this is a common perception), most of the time they are enforceable. Further, it is very easy to enforce restrictive covenants in the UK: easier than almost anywhere else in the world. The question is therefore not whether the restrictive covenants are enforceable but how to manage them and mitigate risk. We generally advise clients that it is usually possible to mitigate risk (and effectively), but it may be impossible to eliminate it entirely.
As a business we find that we are often used by progressive wealth management firms as part of their hiring strategy: we have an early conversation with the CRM to get them comfortable about the idea of leaving in order to mitigate risk for our corporate client (and the CRM). Since for many wealth management firms this is the most important people issue in their business, early (and sensible) advice is necessary.
The journey
There are three distinct periods to the hiring process:
(a) Giving advice to the (reluctant) CRM before they resign. In practice, this means discussions about timing; the length of the notice period; the length (and extent) of the post-termination restrictions; and what they can expect once they resign.
(b) The notice period: This is the most intensive period for the CRM and the (outgoing) employer. The CRM will need advice on granular issues including: should I notify clients of my resignation? Or team members? Do I participate in handover meetings with my employer? To what extent are "my" clients mine or the employer's? How do my regulatory (e.g. TCF) obligations sit with my employment obligations?
There are lots of questions and lots of "hand-holding," but a common-sense approach can be developed in working in unison with an advisor and the new employer. For example, "common interest privilege" can be set up between advisor/wealth manager (corporate client)/CRM (private client) to give smart, joined-up advice. In our view, in terms of legal (and practical) obligations, this is the most important period: most CRMs and new employers focus on the scope of the restrictive covenants, but the outgoing employer does not need to rely on restrictive covenants if the outgoing employee has breached their duty of fidelity/good faith. So, it is important to get this right.
(c) The restrictive covenants: Restrictive covenants are important but, in our view, they are less important than complying with the duty of fidelity/good faith.
There are various forms of restrictive covenants:
(i) Garden leave: The worker remains an employee (on the books) and is paid monthly in arrears. Often there is a "set-off" period whereby the period of the restrictions is reduced for every day spent on garden leave. Questions arise about the timing of the garden leave period and the indispensability of the employee – can their book be serviced without them?
(ii) Confidential Information: employees will generally owe a duty not to retain client contact-details. Other provisions can include not using and deleting LinkedIn contacts or Facebook contacts. The extent to which all these contacts are saved on personal mobile phones is a live issue which requires some careful handling once an employee resigns. However, there are sensible ways to manage risk associated with this restriction.
(iii) Total non-competes: these are rare but, in essence, these are unemployment provisions: a CRM may not go and work for a competitor (typically in a defined area) for a given period. Contrary to popular opinion, we have seen these enforced.
(iv) Non-poaching provisions: this means not "tapping-up" team members before or after a CRM resigns. Often a CRM will feel pastorally responsible for certain team members. However, typically, these provisions are the easiest to get around, if the new employer/CRM takes the right advice (and follows it!).
(v) Non solicitation and non-dealing with clients: this means not "tapping-up" clients and these are the most difficult restrictive covenants (for the CRMs/new employer) but it is possible to mitigate risk particularly where a client expresses a strong desire to move their portfolio in a heavily-regulated sector. Nevertheless, care must be taken in sensible adherence to these obligations during the restricted period.
This said, in most cases, the enforcement of restrictive covenants is an act of "will." Does the outgoing employer want to enforce? Do they have the time and money to do so? Are they prepared to involve (potentially) valued clients and team members in High Court litigation? For some wealth managers the answer is "yes" - but in many cases, the answer will be "no." The most common restricted period is six months but nine and 12-month restrictions are not uncommon (particularly concerning client dealings). Three-month total non-competes are quite common.
The solution
We are big fans of proactively hiring the right people and team-moves. I will always tell a client that it is impossible to eliminate risk in a team move, but it is possible to mitigate it. The main thing is to take early advice; to get the CRM comfortable with the idea of moving; sensible adherence to legal obligations and remembering the first golden rule: "clients are power." The second golden rule is this: hire good people, and the work will follow.
About the author
Hayes set up Constantine Law in 2015, creating an employment, business immigration and regulatory legal practice. He is one of London's leading employment lawyers, advising UK corporates in the financial services and wealth management sectors, employment agencies, retail and construction sectors. Hayes is also one of London's leading solicitors in restrictive covenant disputes and an experienced High Court practitioner, obtaining numerous injunctions for a range of corporate clients in the High Court in recent years.