Uncategorised
Who's Moving Where In Wealth Management? - Invesco, Womble Bond Dickinson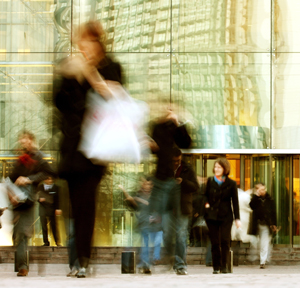 The latest senior moves in wealth and asset management and legal affairs across Europe and the UK.
Invesco
After 26 years of working together, Paul Causer and Paul Read will retire as co-heads of Invesco's Henley Fixed Interest team at the end of 2021. The pair will hand over leadership responsibilities and managing £25.5 billion in assets to Michael Matthews and Thomas Moore, who will work with the two to ensure a smooth handover starting on 1 January 2022. There are no changes planned to the team's investment philosophy, Invesco said.
Causer and Read built the Henley Fixed Interest team starting with three people in 1995. Since then it has grown to 28, with plans to expand further in 2021. The group said their retirement will be the first fund manager departures in the team's history.
"This has been a very big decision for us. We are proud of our achievements and enjoy our role and the people we work with. However, we feel that in Michael and Thomas we have two excellent leaders as well as a broad and deep team of people that is ready to take on the full responsibilities to serve our clients and take the team forward for many years to come. We have been planning this for more than 10 years and we will continue to use the rest of 2021 to help the team complete the handover and to give clients plenty of time to be comfortable with the final step of the transition," Causer and Read said in comments released yesterday.
Thomas Moore has two decades' experience in fixed interest and a strong background in credit research, having led the European credit research team at Morgan Stanley before joining Invesco five years ago.
Invesco chief investment officer, Stephanie Butcher added: "We are very fortunate to have a Fixed Interest team as strong as we do in Henley. It is a testament to the leadership of Paul Causer and Paul Read that we are in this position. After 26 years together at Invesco and each with a near 40-year career in finance, their retirement is well deserved."
Womble Bond Dickinson
Law firm Womble Bond Dickinson has strengthened its private wealth team in Newcastle hiring Alison Bragg, who joins from Nicholson Portnell in Hexham.
Bragg advises business owners, farmers and landowners, high net worth individuals and trustees. She is also the former chair of the North East and Cumbria branch of STEP.
Her expertise is in complex tax, succession and estate planning.