Real Estate
Acting Quickly To Help Clients Acquire Dream Properties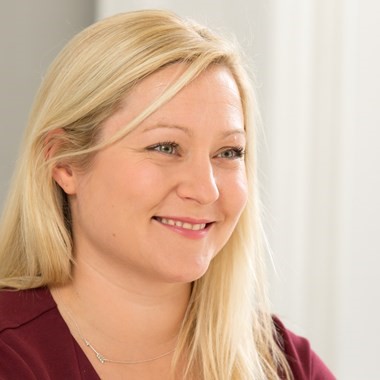 The speed with which deals for UK country homes has intensified from "sleep" to rapid as affluent city dwellers have sought the space and hopefully health of rural life amid the pandemic. Once the pandemic ends, how will this trend continue? What factors are at work?
The following article examines forces affecting the domestic UK residential property market, and looks at the picture through legal eyes. What should international buyers/sellers take into account? With the UK now out of the European Union, what sort of issues arise? The UK's status as an international financial centre, as well as the world's fifth-largest economy, adds to the mix.
To talk about some of these points are Laura Conduit, partner (pictured), and Jenna Whistler, associate at Farrer & Co.
The editors at this news service are pleased to share these views and invite readers to respond. The usual editorial disclaimers apply. To respond and enter the discussion, email tom.burroughes@wealthbriefing.com and jackie.bennion@clearviewpublishing.com
The market for country houses has traditionally been sleepy, with properties sometimes taking several years to find a buyer.
The pace of deals, however, transformed dramatically over the course of 2020, with agile working city dwellers desperate to escape the confines of flat-living in search of a slice of the English countryside to call their own. We have seen transactions exchange within 48 hours of draft contracts being issued and buyers willing to proceed with indemnity insurance in lieu of full searches.
Almost a year on, the market is still booming and – with overseas buyers gradually returning to the UK – the frenzied activity shows no sign of stopping yet.
The return of the overseas buyer
As global travel restrictions gradually ease and the UK continues to progress along the roadmap out of lockdown, international buyers are returning to the market enticed by the slower-paced country lifestyle that many domestic buyers have come to relish.
It is no secret that stock does not satisfy the current levels of demand. Competition will be even more fierce, with the successful bidder likely to be the one who can jump over the hurdles and proceed to exchange of contracts the soonest. Buyers should ensure that they are ready, able and willing to move fast.
Many international buyers are still heavily reliant upon their domestic-based trusted advisors to help them source and secure the perfect property. Ensuring that your client instructs a skilful buying agent who takes the time to fully understand their desires and needs and assess potential opportunities is key. A buying agent can manage the entire acquisition process for them, from negotiating the price and terms, to recommending a suitable surveyor, solicitor and other professionals. Crucially, a buying agent will be the single point of contact for them, and will help achieve a smooth transaction.
Acquisition finance: being one step ahead
The booming country house market and SDLT holiday has seen the demand for acquisition finance increase tenfold. As a result, many banks have substantial backlogs and are taking much longer than usual to issue mortgage offers – all of which can put the transaction under immense pressure. With many sellers preferring to accept offers from cash buyers, it is essential that buyers have their arrangements in place as soon as possible to avoid losing out.
If your client has a private banker, the first step should be for them to contact them as soon as possible (even before a property is found) to discuss their funding requirements and complete any additional administrative forms. Having a banking contact who can provide comforting words to an agent and seller that the mortgage arrangements are in hand is often invaluable.
In the event that they do not, clients planning to buy should work with a mortgage broker who can scour the market and find the best products on their behalf. Once that offer has been accepted by your client, they should then liaise with the bank for the valuation to be booked in and carried out as soon as possible. It's worth remembering that valuers, like all other property professionals, are incredibly busy and as many mortgage offers will not be issued without a satisfactory valuation, it is recommended that your client undertake this as soon as possible.
Of course, there will inevitably be legal points that your client's solicitor will have to raise with the valuer. It is therefore crucial that these are dealt with early on to ensure that any potential effect on value is fully investigated in good time.
Navigating a world of bidding wars and gazumping
A booming market with insufficient stock inevitably leads to bidding wars and the widely despised "gazumping." There are certain tactics that buyers can deploy to make themselves a more attractive prospect to sellers and avoid losing out at a later stage.
Arguably the most important of these is having finance arrangements firmly in place. Whether this be available cash – or obtaining a mortgage offer in principle – being prepared is key, particularly so given that many agents are now required to review a prospective buyer's funding arrangements before accepting their offer.
Equally paramount is the question of appointing a solicitor. Your client should appoint a trusted solicitor as soon as possible, even before they have secured the perfect property. Solicitors are required to carry out client due diligence before taking on a new client, so having this completed well in advance saves time.
Once a property is found, the solicitor can also carry out some preliminary due diligence for your client to check that there are no obvious red flags before you proceed further, including: checking that any building works have the requisite sign off; that there are no restrictions on the buyer's intended use of the property; and checking that there are no title defects that might cause delays further down the line. Additionally, appointing a solicitor who is communicative and efficient will be a source of comfort to the seller and selling agent and help instil confidence that the transaction will exchange and complete smoothly.
Finally, also worthy of consideration is making use of the perhaps little-known "exclusivity agreement," which will provide a buyer with a limited amount of time to carry out their due diligence while seeking to prevent the seller from treating with any third parties, in addition to requiring the seller to take the property off the market. Your client can consider proposing an exclusivity agreement at the outset, which will help to focus the minds of both parties on reaching the common objective of exchange.
Looking ahead
While there is no magic formula for helping your client to secure their dream country property, following the advice and using the tools outlined above is undoubtedly a logical first step towards streamlining the process and maximising their chances of a smooth – and crucially stress-free – transaction.