People Moves
Summary Of Global Executive Moves In Global Wealth Management - April 2021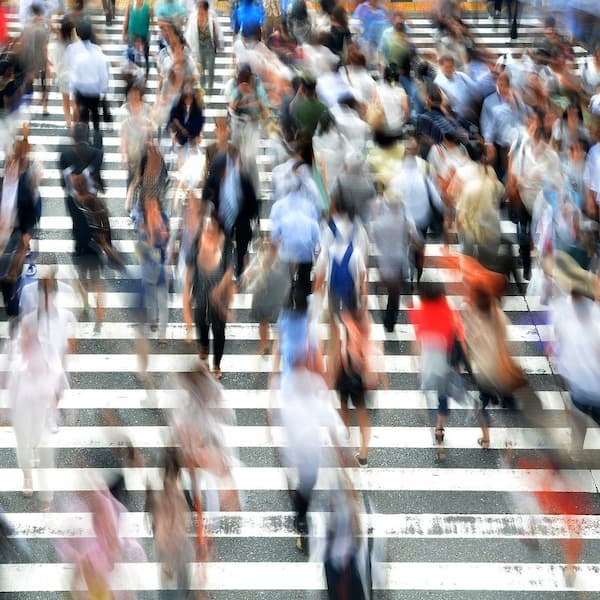 North America
New York/London-listed Burford Capital, the litigation finance firm, appointed Kenneth A Brause as chief financial officer. Krause is based in New York.
Kim Kilman, Burford's current CFO, was appointed in August 2019 to serve for up to two years, after having previously served as senior advisor since 2017. Brause has 35 years of experience in the financial services industry, concentrating on specialty finance. Most recently, he was CFO of OnDeck Capital, a New York Stock Exchange-listed specialty lender.
BanyanGlobal Family Business Advisors named Dennis T Jaffe, PhD as a senior research fellow. Dr Jaffe has been a prominent figure in family enterprise consulting for more than 40 years. He is an organizational consultant and clinical psychologist who helps multi-generational families to develop governance practices. Dr Jaffe is also a published author.
Advisor Group recruited Illinois-based Ambassador Wealth Management to join its network. AWM, which oversees $257 million in client assets, joined the network through its subsidiary and network member firm Woodbury Financial Services. Ambassador Wealth Management is led by president and chief executive Phil Battin, an industry veteran with nearly three decades of experience. The firm specializes in investment management services, tax, retirement and estate planning, college funding, defined benefit plans and more. In addition to Battin, the firm includes managing executive and wealth manager Mike Calabrese, and portfolio design director Robert Teske.
Market data vendor Exchange Data International hired Stephen Straker as head of business development for Canada. Straker, who is based in Toronto, will lead EDI's programs in Canada. A former head of sales at GFT Group, Straker started as a trader on the floor of the Toronto Stock Exchange. He has spent his career of more than 25 years in financial markets as a trader and investment advisor.
KeyCorp appointed Joe Skarda as president of KeyBank Wealth Management. Skarda is responsible for developing and carrying out Key's wealth management business strategy. He is based in Chicago and reports to Victor Alexander, head of consumer banking at Key.
Skarda took over from Terry Jenkins, who retired as president of Key Private Bank in March. Skarda took an expanded role; he runs Key Private Bank, Key Family Wealth as well as the mass affluent segment/business. With nearly 20 years of wealth management and banking industry experience, Skarda previously worked at JP Morgan Chase, serving most recently as a managing director and head of the bank's US wealth management Central Division.
Raymond James brought over financial advisors Chuck Rebhan; Kevin D Maher, Edward Lombard and Gregory Lowder to its independent advisor channel in Jacksonville, Florida. The advisors were formerly at Ameriprise Financial Services. They joined the Agility Wealth Management team in the Jacksonville Town Center office, which is managed by Paul Wood.
Rebhan has been in the financial services industry for over 22 years. Rebhan is a graduate from Florida State University, where he earned a BS in business. Maher has more than 20 years of experience in the financial services industry, beginning his career at Morgan Stanley. Lombard has more than 22 years of industry experience, beginning his career at UBS before serving clients as a financial advisor at Wells Fargo Advisors and Ameriprise. Lowder has been in the financial services industry for over 27 years. He began his financial services career in 1993 at Prudential Securities. His background also includes roles at First Union Brokerage, UBS and Bank of America.
Sanctuary Wealth, the US network of advisory firms, brought over its second San Antonio-based team, JDK Wealth Advisors. The firm is led by managing partners Brad Johnson, Randy Daniels and Jonathan Klug, who collectively spent more than 30 years with Merrill Lynch, ably assisted by director of operations Martha Ortega.
Advisor Group, the US wealth management network, appointed Philip Blancato as chief market strategist for the entire organization, adding to his position as president and chief executive of Ladenburg Thalmann Asset Management.
UBS Private Wealth Management recruited a three-person team managing more than $1.8 billion in assets. It joined in UBS's South Florida market. Led by financial advisors Doris Neyra and Melissa Van Putten-Henderson, the team also includes relationship manager Gina Jamurath. Based in UBS's Miami office, the team reports to Karl Ruppert, South Florida complex director at UBS Private Wealth Management.
Steward Partners Global Advisory, which is associated with Florida-based Raymond James, added Poljak Group Wealth Management in Shreveport, Louisiana, a firm that has previously been associated with Morgan Stanley. The business, which has eight members, led by brothers Denis and Davor Poljak, oversees more than $500 million of assets.
The Coury Firm, a US multi-family office and business advisory platform, hired Sam Delestienne as managing director of business advisory and named Thomas Deutsch the MD of private wealth. Delestienne oversees its corporate and business advisory services. Prior to this, Delestienne was vice president of corporate development at Wabtec Corporation, where he led strategy and all activity related to M&A, joint ventures and divestitures. Deutsch's background includes more than 15 years of portfolio management and investment research at Neuberger Berman, Lehman Brothers, and Matrix Private Capital Group.
Duff & Phelps Investment Management, an affiliate of Virtus Investment Partners, appointed Susan Ford as a managing director. Ford, who works in the institutional business development space, represents Duff & Phelps' array of listed real asset strategies including global listed infrastructure, and global real estate. She has more than 10 years of experience in institutional business development, client service, portfolio analytics, and corporate strategy. Most recently, Ford was a vice president at Cohen & Steers where she was responsible for relationship management and business development for clients in the public, endowment and foundation, corporate and sub-advisory channels.
Advisor Group recruited GL Capital and East Coast Advisory, which are wealth management practices based in Pennsylvania. Founded in 1998, GL Capital is a Lemoyne, Pennsylvania-based firm that oversees $175 million in client assets. Led by Matthew Granite with support from Wayne Logue and Chip Thrush, the firm focuses on wealth management and retirement services for clients in the Harrisburg region. Based in West Chester, Pennsylvania, East Coast Advisory is led by Ed Campbell. Campbell runs the firm with Ryan Gray, Christine Scott, and Michael Cernek, and the four financial professionals collectively manage $148 million in client assets.
Rockefeller Capital Management brought in a team of four to its private wealth offering in Bloomfield Hills, Michigan. The team is led by John Low, who serves as managing director and private wealth advisor, and includes Kristen Palazeti, vice president and PWA, Jennifer Byrne, VP and client relationship manager and Tori Torango, client associate.
Sanctuary Wealth brought Connecticut-based Green Wealth Management Group into its network. Green Wealth Management Group's five-person team includes founders and senior wealth advisors Alan Green, Lori DosSantos, and Andrew Heatley. Collectively, they have more than 30 years of experience as Merrill Lynch employees.
DA Davidson & Co opened a new office in Harrisonbug, Virginia, and brought over a five-person team that had previously worked with Truist. The team is called the Marshall & Whatley Investment Group. The group includes Travis Marshall, senior vice president, financial advisor; Nichole Whatley, SVP, financial advisor; Jordan White, financial advisor. White has served as a financial professional with Truist for four years.
Envestnet appointed Chris Shutler as head of market intelligence, taking the role from Karen Lanzetta, managing director and head of market research, who left the firm and retired. Shutler, who is based in Chicago, reports to Rich Aneser, Envestnet's chief strategy officer.
International law firm Withers added wealth planning attorney Christine E Brown as special counsel to its San Francisco team. Brown joined from Fiduciary Trust International, where she was managing director and trust counsel. Previously, she worked with UBS and Credit Suisse amongst others.
Manulife Investment Management named Alex Catterick as senior managing director of high net worth strategy, private markets. Catterick was most recently regional head of alternative investments for HSBC based in New York, where he led investment distribution and product management across the global lender's wealth management and private banking businesses for the Americas.
Brandywine Oak Private Wealth appointed advisor Lisa Quadrini as a partner and private wealth manager, joining from the Private Bank of Wells Fargo, where she had been a managing director. Quadrini works in Kiawah Island, South Carolina and in Brandywine Oak's offices in Kennett Square, Pennsylvania. She has more than 35 years of experience in financial services and previously managed $500 million in client assets. Quadrini worked at Merrill Lynch from 1999 to 2008 and previously worked with the Brandywine Oak team at Merrill Lynch.
Schechter Investment Advisors, a registered investment advisor, added Joseph Drozd as an advisor. Drozd was the director of strategic initiatives and investor relations at Delta Capital Partners. Previously, Drozd was the director of strategy and marketing with Ziegler Capital Management, and before that, spent over six years as a portfolio manager and director of research at Matrix Capital Advisors, a multi-family office.
Alexander Legacy Private Wealth Management, based in Chicago, joined the Carson Partners network. Jacqueline Campbell, chief executive and president of Alexander Legacy Private Wealth Management, retained independent ownership. Campbell has more than 20 years of financial services experience at firms including JP Morgan, Citizen's Bank and Northern Trust.
Sage Mountain Advisors appointed Russ Allen as director of investment strategy. Before this appointment, Allen was chief investment officer at Berman Capital Advisors.
Wilmington Trust appointed Fiona Boger as head of its mergers and acquisition shareholder representative business, a new product offering. Boger is responsible for the development, strategy, and day-to-day management of the business. She reports to Wilmington Trust's head of M&A administration, Laron Galea. Prior to this, Boger worked for SRS Acquiom for more than eight years, most recently as an escrow and paying agent executive.
Raymond James brought over a number of advisory teams to its independent advisor channel in the US northeast. One group of advisors, who collectively manage about $686 million in assets, joined Boston Harbor Wealth Advisors, an existing Raymond James Financial Services-aligned practice with offices throughout Massachusetts, Connecticut, New Hampshire, New York and Ohio. Fairfield, Connecticut-based advisory team Bill Sherlach, Jim Mead, and Sal Trombetta, who operate as IST Group, joined from Morgan Stanley, where they managed about $336 million in assets.
Sherlach joined Raymond James after 12 years at Morgan Stanley, and prior to that, 28 years at Merrill Lynch. Mead spent the past five years at Morgan Stanley. Trombetta spent 12 years at Morgan Stanley and prior to that, 26 years at Merrill Lynch.
Cleveland, Ohio-based financial advisors Brian M Marino, Gene Craciun, operate as and serve as partners at OnPoint Wealth Partners. They joined from MML Investors Services, where they managed $250 million in assets. Marino has been in the financial planning business for more than 23 years, joining Raymond James after 15 years at MML Investors Services. Craciun brought 26 years of financial services experience, most recently at MML Investors Services for the past 13 years and, prior to that, Transamerica Financial Advisors.
Joining Marino and Craciun at Raymond James were Matthew Marasch and Timothy Martin, associates of OnPoint Wealth Partners and RJFS financial advisors; Charis Eckelmeyer, director of office services for OnPoint Wealth Partners and RJFS client relationship manager; Hannah Baldwin, director of practice management at OnPoint Wealth Partners and RJFS client relationship manager; and Dana Camino, director of client service at OnPoint Wealth Partners and RJFS client relationship manager.
Also, joining Boston Harbor Wealth Advisors were Jeffrey Fitz from Merrill Lynch in the Briarcliff Manor, New York office, and John Meakin from LPL in the Beverly, Massachusetts office. Fitz is a financial advisor and brought 28 years of experience at various firms, including Prudential Securities, Citigroup, Wells Fargo and most recently Merrill Lynch. Meakin has been a financial advisor since 2006. Prior to joining Boston Harbor Wealth Advisors, he served as a financial advisor at Salem Five Investment Services and Bank of America Investment Services (merged with Merrill Lynch in 2009).
Financial advisory firm Rockefeller Capital Management appointed Miami Marlins CEO Derek Jeter to join its board.
US-listed private markets investment management firm Hamilton Lane made a number of senior promotions, spanning investments, client service, legal and operations.
Hamilton Lane promoted the following individuals to managing director:
-- Jay Rosenberger, investments;
-- Jim Noon, information technology;
-- John Stake, investments;
-- Kristin Williamson, corporate marketing and communications;
-- Matt Pellini, investments;
-- Miguel Luina, investments;
-- Trevor Messerly, investments; and
-- Tory Kulick, information technology.

The firm also promoted the following individuals to principal:
-- Megan Milne, client service;
-- Rachel Tsiouris-Gabriele, business development;
-- T C Rolfstad, client service; and
-- Xiaying Zhang, business development.
BNY Mellon Wealth Management appointed Carolina Montiel as regional director, team leader in Atlanta, Georgia. She reports to market president Michael Dawkins. Montiel has nearly 30 years of investment experience in capital markets and wealth management. This includes four years with BNY Mellon Wealth Management. Most recently, she served as MD and family wealth investment advisor. Previously, she was employed as head of investment strategy with EFG Capital International Corp where she created and led their investment advisory practice for individuals and families in the US, Latin America, and the Caribbean.
Lafayette Square, the investment platform founded in 2020, named the Caitlin McLaughlin as chief people officer. McLaughlin, who formerly served as executive vice president at PNC Financial Services Group, oversees human resources.
McLaughlin has nearly three decades of human capital experience within financial services. Before joining PNC, McLaughlin was a managing director at Citigroup, where she led teams in the US, the UK, and Asia-Pacific, overseeing global campus recruiting and program management.
Baird added The Rixse Todd Group to its wealth management office in Anchorage, Alaska. The two-person team, which oversees $200 million in assets under management, came from Wells Fargo. The team includes Kellie Rixse and Jeff Todd, who both serve as a senior vice president and financial advisor.
US accounting, consultancy and tech firm Crowe appointed Mark Baer as its chief executive, taking the helm from Jim Powers, who has finished two terms in the post – the maximum under the organization's partnership structure. Baer appointed Brenda Torres as the new Crowe chief operating officer. Torres previously served as the firm lead for audit quality and operations in audit and assurance services, the organization said.
Rockefeller Capital Management welcomed Adapt Partners to join its private wealth management offering. Adapt Partners includes James Augustine, senior vice president and private wealth advisor, David Lloyd Jr, SVP and private wealth advisor, Charles Hoffman Jr, SVP and private wealth advisor, Jeffrey Anderson, vice president and private wealth advisor, and Londa Willems, VP and client relationship manager.
Boston Family Advisors appointed Laura Tuttle as co-chief investment officer, working with fellow CIO Warren Gibbon. Tuttle has worked for more than 20 years in the investment business and has focused on alternative investments for high net worth individuals, families, endowments, and foundations. Most recently, Tuttle was director at multi-family office SCS Financial, after a 12-year tenure at Cambridge Associates, where she was an MD in the private client practice.
PineBridge Investments, a private, global asset manager, appointed Kate Faraday as global head of corporate responsibility. In this newly-created role, Faraday reports to PineBridge's chief executive, Greg Ehret. Faraday joined PineBridge in 2007 and was most recently head of client portfolio management, Americas equities and portfolio manager for the "Research Enhanced" quantitative equities strategies. Faraday began her career at Merrill Lynch on the middle markets research and trading desk, and was an equity trader at KR Capital Advisors, an investment advisory firm.