People Moves
Summary Of Global Executive Moves In Global Wealth Management - April 2021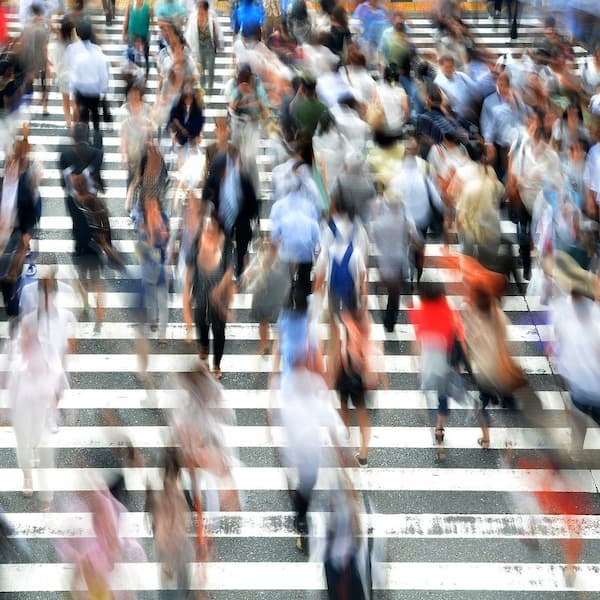 Nickel Digital Asset Management appointed Simeon Tsonev as a senior option trader. Tsonev joined from BNP Paribas Asset Management, where he was a currencies portfolio manager in its emerging markets fixed income team. Prior to that, he worked in foreign exchange options trading at Credit Suisse, where he had market-making responsibilities for emerging markets currency options.
HSBC Asset Management appointed Paul Griffiths as its new global head of institutional business. Based in London, Griffiths reports to Nicolas Moreau, chief executive. Griffiths, who has more than 30 years' experience in the industry, joined from First Sentier Investments where he was chief investment officer, fixed income and multi asset solutions.
Geneva-based asset management firm NOTZ STUCKI appointed Christophe Verbaere as group chief operating officer. Prior to this role, Verbaere was chief technology officer at fixed income specialist Atlanticomnium in Geneva. He succeeded Patrick Hamon, who decided – after 10 years with NOTZ STUCKI – to return to his native Brittany. Starting his career in aerospace and spaceflight, Verbaere began his professional life in 1994 at the Centre National d'Etudes Spatiales (Paris) as a technical expert on the Ariane series of European space launchers. In 1998, he moved to Geneva to start a new career in financial IT, developing his expertise in process optimisation, and bank and asset manager digitisation.
International tax, financial and estate planning firm The Fry Group made two leadership changes to facilitate growth. From April 2022, serving CEO Jeremy Woodley will become the chairman, and David Pugh, chief strategy and commercial officer, will take over as CEO. Both appointments will be phased in. Woodley joined The Fry Group in 2005, leading the UK team for 11 years before becoming CEO in 2018. Pugh managed the group's Singapore operation from 2010 and returned to the UK to join the firm's board in 2018. He also spent time in the UK at Hargreaves Lansdown and Truestone Asset Management.
The chief executive of Danske Bank, Chris Vogelzang, who was appointed in 2019 to take over from a predecessor who had left amidst a Baltic region money laundering scandal, resigned. A former senior executive at ABN AMRO, Vogelzang was named by Dutch authorities as a suspect in connection with a probe of potential breaches of Dutch AML laws. Copenhagen-based Danske hired Carsten Egeriis as CEO.
The UK's Financial Conduct Authority appointed Sacha Sadan as director of environment, social and governance alongside several other strategic hires. In the newly-created role, Sadan develops and advocates for the FCA's approach to sustainable finance domestically and internationally. He joined from Legal and General Investment Management where he was director of investment stewardship.
The FCA also appointed Ian Alderton as chief information officer, and Ian Phoenix as director of intelligence and digital. Phoenix is in charge of FCA's intelligence and surveillance capabilities, working to disrupt harmful online activity. Most recently, he was director of citizens' health technology at NHS Digital, where he helped lead its response to COVID-19. Previously, Phoenix worked at the Home Office, where he oversaw the transformation of platforms at the height of Brexit.
Deutsche Bank International Private Bank hired ex-Goldman Sachs figure Adam Russ as co-head of lending for Europe, Middle East and Africa. Russ, a managing director based in London, reports to Alessandro Caironi, IPB head of lending, advisory and sales. He works with Marco Pagliara, head of IPB EMEA. Starting at Goldman Sachs in 2014, Russ was responsible for lending in EMEA and Latin America. He previously worked at Barclays from 2007.
London law firm Laurus promoted three solicitors in its residential property team. Farah Syed, who was promoted to partner and joined the firm in 2019. She specialises in freehold and leasehold sales, purchases, refinancing and transfers of equity, and serving UK and internationally based HNW clients and developers and investors.
Jess Davis was promoted to senior associate. She specialises in freehold and leasehold sales and purchases, help-to-buy and new build transactions, re-mortgages and transfers of equity. A third member, Anam Hussain, was been promoted to associate.
Rahim Daya was appointed CEO of Barclays Bank (Suisse) SA and relocated to Barclays' Geneva office. He is responsible for positioning the business for growth in the region, the UK bank said. Daya reports to Gérald Mathieu in Geneva. As part of the reshuffle, Daya retains leadership of the Middle East private banking division, replacing Mathieu, who was promoted to head of Barclays Private Bank, Europe and Middle East and CEO for Barclays Monaco. Daya relocated from Dubai, where he spent the last two years heading private banking for the region. Before that, he was head of business transformation at Barclays, logging more than a decade at the bank.
Jersey-based corporate, private client and fund service provider Hawksford appointed Gavin Wilkins as group chief commercial officer. Wilkins joined the business last year as global head of client and intermediary relationships. Wilkins spent two decades working across a broad range of asset classes, private and regulated investment structures and international capital markets, including the London Stock Exchange, AIM, Aquis and Euronext.
City law firm Wedlake Bell appointed Ollie Embley (private client) and Rachel Walbourn (real estate) as partners. Embley joined the firm in 2007 as a trainee. As part of the private client team, he specialises in tax planning for high net worth UK-domiciled and resident individuals with expertise in planning with residential property. He has also worked with the firm's corporate team on the structuring and incorporation of family investment companies. Walbourn joined the firm in 2011, and specialises in real estate development work. She qualified in 2014 and advises clients on the acquisition and disposal of residential and mixed-use developments.
Nomura Asset Management appointed Victoria Robinson as a portfolio manager in the unconstrained fixed income team. Based in London she reports to Richard Hodges, manager of the $3.7 billion Nomura Global Dynamic Bond Fund. She was previously at RBC Wealth Management for two years. Prior to that she spent seven years as a trader at Nomura International and four years at RBS.
Suntera Global, which provides private wealth, corporate and fund services, named three C-suite figures: Ted Pepper as chief risk officer, Mark Reynolds as chief operating officer and Sharon De Mendonca as chief people officer. Pepper and Reynolds are based in the Isle of Man; De Mendonca is located in the Jersey office.