People Moves
Summary Of Global Executive Moves In Global Wealth Management - April 2021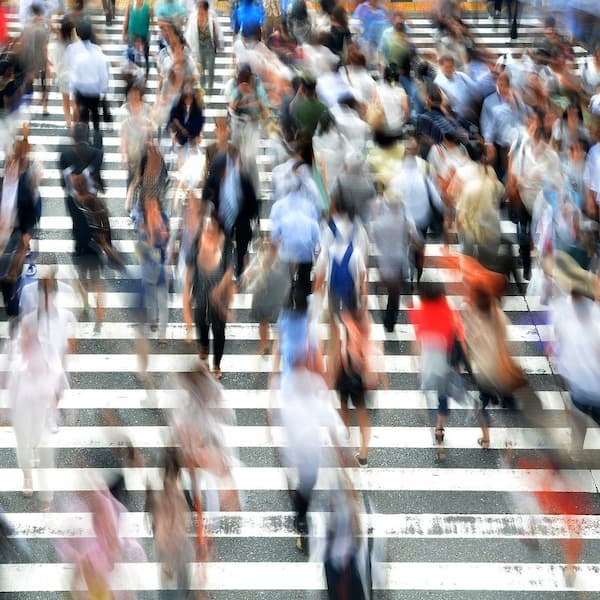 There were a number of high-profile changes, such as a raft of senior appointments at Citi Private Bank, and the sudden departure of the CEO at Denmark's Danske Bank.
EFG International announced that Dr Spiro J Latsis, who founded EFG Group in the 1980s, had not to stand for re-election its annual meeting. Dr Niccolò H Burki, vice chair of the board of directors, also did not stand for re-election. Dr John S Latsis, principal representative of the Latsis family, remained on the board. He has been a member since 2018 and is a major shareholder.
Pamela Wilson and Steven Crothers joined as personal wealth advisors at Schroders Personal to establish a Northern Ireland presence for the firm. Wilson, who joined from Moore Stephens Financial Services, was an independent wealth management advisor to private and corporate clients. Prior to that she worked at Danske Bank, Prudential, and McClure Watters chartered accountants; she has over 25 years' financial services experience. Crothers spent six years working as a wealth management partner at True Potential in Belfast advising high net worth clients.
There were several hires during April at Tilney Smith & Williamson. It appointed Claire McCombe as an investment manager in the Northern Ireland Belfast team. Previously, McCombe spent six years leading the private banking business in Northern Ireland for Barclays Wealth and Investment Management. Before that, she was an investment director with Bank of Scotland, initially focused on structured finance and transactions.
The firm named Majid Hussain as partner in the firm's private client tax team. Hussain was previously at BDO, where he spent four years as a director in the tax team. Prior to that he spent more than six years at Deloitte. He specialises in advising international families and high net worth individuals on complex overseas structures, such as trusts, and expatriate tax advice.
Tilney Smith & Williamson added Rob Bickerstaffe as business development manager in the North West. Bickerstaffe joined from Puma Investments, where he spent four years as a senior business development manager. Before that he worked as an investment manager at the Ingenious Group and as a senior consultant at Ludlow Wealth Management.
It also appointed Hazel Bowen to join the Cambridge team as a financial planner for Tilney Financial Planning Ltd. Prior to this, Bowen worked for five years as a financial planner at Smith & Pinching, a regional independent financial advisor practice.
Aegon Asset Management added Jane Hepburne Scott as an investment manager in its equities team. Based in Edinburgh, she works on the US equities desk covering a number of the firm's global equity strategies, reporting to head of equities, Stephen Adams. Latterly, from 2018, she was an investment analyst at Edinburgh Partners, working on the firm's global portfolios.
Former civil servant Stephen Muers now leads Big Society Capital as chief executive in the next phase of its growth. He joined the organisation in 2016 as head of strategy and market development and took over as interim CEO in May 2020. During that time, he has been in charge of strategic planning and managing social and public sector stakeholders and institutional investors.
Dynamic Planner, the UK wealthtech firm, appointed Alan Ferguson as head of enterprise sales and Ben Howell as head of marketing - new roles for the firm. They report to Yasmina Siadatan, sales and marketing director. Ferguson has spent more than 30 years in the industry and has worked in the platform space of financial services, having previously held senior sales positions with Standard Life Aberdeen, Parmenion, Ascentric and Zurich. Howell, who has more than 20 years' industry experience, worked previously at Quilter and Intrinsic, where he was head of marketing.
Maurice Turnor Gardner, a boutique UK private wealth law firm, appointed Jennifer Emms and Claire Weeks as partners. One of the partners, Richard Turnor, who has stepped down, was a founding partner of the law firm in 2009, having spent his entire legal career with Allen & Overy. He qualified as a lawyer in 1980.
Jennifer Emms led the legal team that successfully represented a former trustee in the recent high-profile, 10-week Kids Company trial. Alongside her charity expertise, Emms advises on tax, trusts, wills and estates and is also a specialist in commercial trusts. Weeks is a specialist in tax, wealth preservation and estate planning advice for high net worth and ultra-high net worth individuals and their families, as well as the trustees, private banks and family offices which support them.
Generali Investments Partners appointed Almudena Mendaza Sanz as new head of sales for the Iberian region. Mendaza Sanz has about 20 years' experience in asset management. Before joining GIP she was head of sales for Iberia at Natixis Investment Managers and, previously, at Amundi
Mike Dargan was appointed chief digital and information officer at UBS. The new CDIO role replaced the former group chief operating officer function. Dargan had been the head of group technology since he joined UBS in 2016. Prior to that, he was chief information officer for CIB at Standard Chartered Bank, head of corporate strategy and mergers and acquisitions, EMEA and the Pacific Rim regions, for Merrill Lynch and head of corporate and investment banking, Asia-Pacific for Oliver Wyman.
Markus Diethelm, who was group general counsel of UBS for 13 years, decided to step down as of 1 November 2021. Deithelm, who joined the bank's executive board in 2008, remains as a senior advisor into 2022 with responsibility for select legacy litigation cases.
Barbara Levi succeeded Diethelm. She previously served at mining conglomerate Rio Tinto Group as chief legal officer in external affairs. Before that, she was group general counsel.
Maven Wealth Management, a Welsh hub of independent wealth managers, appointed Gareth Tregidon as head of financial planning. A certified financial planner™ and chartered wealth manager, Tregidon has almost 30 years' experience within the sector. He previously worked at the independent financial planning arm of Stafford House Investments, and before that, Bevan & Buckland, according to his Linkedin profile.
Leicester-based Smith Cooper Independent Financial Services, part of the Smith Cooper group, appointed financial planner Mufaddal Travadi. Travadi previously worked at Hargreaves Lansdown, where he spent more than eight years as a financial advisor. He also worked at Skipton Financial Services and Santander.
Quilter Cheviot hired Jamie Maddock as an equity research analyst to bolster in-house research capabilities. He reports to head of equity research at Quilter Cheviot, Chris Beckett. Maddock was formerly at AGF Investments.
American-British law firm Hogan Lovells made a number of senior hires across Europe and North America, appointing a number of figures to join its international management committee and board.
The new IMC appointments were:
José María Balañá – regional managing partner for Europe, Middle East and Africa; he took on the role from Marie-Aimée de Dampierre, who became chair.
James Doyle – practice group leader of the corporate and finance practice; Doyle took on the role from David Gibbons who will returned to his practice full time.
The new Board appointments:
Lillian S Hardy – elected to the Washington DC seat, taking on the role from Cate Stetson, who served two terms on the board;
Adrian Walker – re-elected to the London seat;
Andreas von Falck – elected to the "At Large" seat, taking on the role from Clay James;
David Bonser – managing partner of the corporate practice, working with James Doyle; and
Sébastien Gros - regional administrative partner for the EMEA region, supporting José María Balañá.
Boston-based impact-driven investment firm, Trillium Asset Management, hired a team of senior investment advisors to head a new global ESG equity strategy in the UK. The new venture, based in Edinburgh, is fronted by lead portfolio manager Ian Warmerdam.
The Edinburgh team is in charge of rolling out a suite of global ESG-focused equities strategies, with distribution and compliance support in London and Edinburgh. Warmerdam formerly spent 18 years at Janus Henderson Investors, most recently as director of global equities. Jamie Mariani also joined as portfolio manager, following 11 years at Martin Currie, most recently as head of global equities research.
French asset house BNP Paribas appointed Alex Bernhardt as global head of sustainability research, responsible for the firm's research agenda, ESG platform, and managing the ESG analyst teams. Bernhardt reports to Jane Ambachtsheer, global head of sustainability.
He joined from Marsh McLennan, where he was director of innovations, helping clients to address matters relating to climate resilience, diversity and sustainable infrastructure financing. Before that, he was principal and US responsible investment leader at Mercer, helping institutional investors manage sustainability in their portfolios, particularly related to climate change.
Kleinwort Hambros made senior appointments in its Channel Islands operation. Thomas Cummins was promoted to head of private banking, Channel Islands; Konstantin Graf von Schweinitz was made chairman and independent non-executive director (iNED) to the Channel Islands (CI) bank board; and Dragica Pilipovic-Chaffey was named iNED on both the CI bank and CI trust board.
Cummins was previously private banking lead for the firm's Jersey business. Graf von Schweinitz has been a non-executive director for SG Hambros Bank Ltd since 2016 and worked in various capacities with several financial institutions; he has also acted as an independent advisor to banks, hedge funds and private equity companies. Pilipovic-Chaffey served in executive and director roles for a range of banks, commercial companies, and institutions, and has board level experience across multiple public and non-listed companies.