Uncategorised
Truss Edge offers new compliance analysis software for fund firms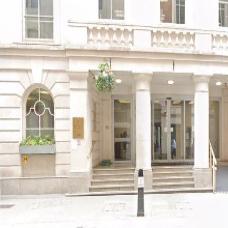 A Chicago fund management technology platform has spent the year rolling out analytic software to help fund managers comply with regulations.
Truss Edge released its 'Insight' software earlier this year to provide fund managers with a clearer perspective on the most important data that existed in their middle- and back-offices. The software also tracks data flows. New additions have now improved on the reporting tools of 'Insight,' allowing compliance officers to control various things more tightly.

Insight allows users to design "reporting widgets" (a possible reference to filters or mini-displays) that they can use on a "dashboard," a term that a software vendor often uses to describe a complete overview of a firm's compliance initiatives in an interactive display that the compliance officer in question finds easy to use.
Truss Edge is proud of its widgets, which do not need to be built by its engineers but instead are produced by expert business analysts, presumably at the behest of the users but perhaps also (judging from the firm's convoluted marketing copy) off the peg.

A new order management system now allows fund managers to impose and operate compliance controls on external trades in line with regulatory rules (e.g. the UCITS directive, MIFID II or the diktats of the US Securities and Exchange Commission), along with other controls on other things. They do this through a so-called order limits matrix.
Truss Edge has also improved the software that it uses to deal with trade reconciliations, including filters that will only show mismatches to fund managers as and when they occur. These improvements also deal with cash-related activity, including cash breaks. When the software 'maps' exchange-traded funds or ETFs, it now filters counterparties. Reports can now be delivered in Excel format on email or by file transfer. Truss Edge has also improved the rounding-up-or-down of values in its trade editor (to be used when fund managers allocate trades to funds and strategies).