Strategy
It's Good To Partner Up For Maximum ESG Results - Coutts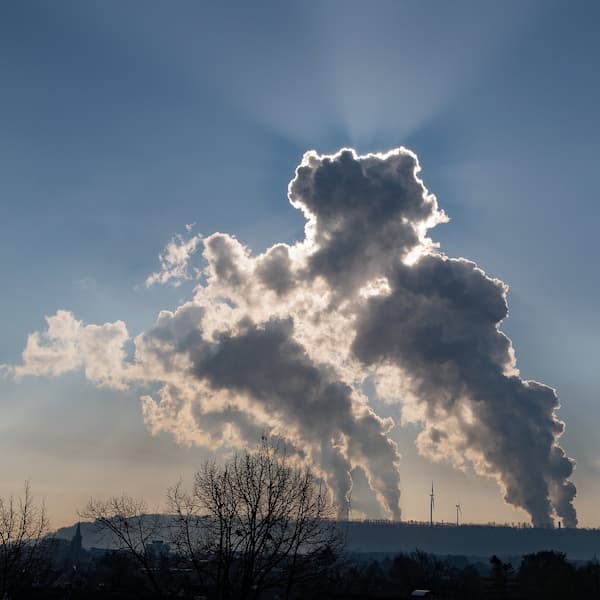 A good wealth manager or private bank can often achieve best results by putting clients in touch with experts and partnering with outside businesses, rather than trying to build everything in-house. That has been the approach of Coutts and its adoption of ESG principles, the private banking group says.
Coutts is taking a partnership approach to attracting world-class expertise in handling environmental, social and governance-themed investing. This makes more sense than trying to build all capabilities in-house, one of its top figures says.
The venerable UK private bank may be one of the country's oldest, dating back to 1692, but it is embracing the ESG cause with all the fervour of a Millennial, tempered by the pragmatism of a lender which has survived countless booms and recessions.
Mohammad Kamal Syed, head of asset management for Coutts, told this news service that this blend of passion, banking expertise and wise use of internal and external resources is something that appeals to its clients. ESG and sustainability approaches are embedded across the organisation, and embraced from the top to the bottom, he said.
"As a private bank for the wealthy and the influential, if we can't do this, then who else is going to do so?" Syed said in a call. "An easy option would be for us to have just set up a green fund, for example, but we had to look at the whole of our business."
The bank, part of NatWest Group, has formed a new relationship with fund management titan BlackRock, using its platform to offer a series of funds to its clients. Coutts, importantly, retains control of the asset allocation decisions of those funds, ensuring that each meets the bank's stringent ESG criteria. In recent times, those criteria have seen Coutts strip out areas such as thermal coal extraction, controversial weapons and tar sands.
It has also teamed up with indexing organisation MSCI for data, research and analysis. This collaboration allows Coutts to integrate ESG into all its decision-making. On top of this relationship, Coutts works with EOS at Federated Hermes to handle voting and shareholder engagement with companies. In all these cases, and more, Coutts knows that it makes sense to use others' expertise and draw it together with their own to benefit the end-client, Syed continued.
While not the largest of private banks by size of assets, its AuM gives Coutts muscle. Along with Scottish-based sister bank Adam & Co, the private banking arm of NatWest had a total of £32.6 billion in assets under management and administration (AuMA) as of 29 April.
Coutts' victory in the ESG category for this year's WealthBriefing European Awards is particularly satisfying because the firm can show clients, and its own staff, that a lot of hard work is paying off, Syed said.
Influence and pressure
Syed's colleague, Leslie Gent, who is head of responsible investing at Coutts, added that using the influence of a bank like Coutts is an important lever. "Influence is an area we have pushed really hard on. We cannot also do this on our own. Right from the outset we identified partners that we could do better things with," she said.
The approach which Coutts' senior managers took was to identify the problem, set out a framework and a transition path to solutions that could work.
"This is something that can only be done over a period of time and we are only part of the way on this," Syed said. Even in a decade's time, Coutts won't necessarily be able to have completely nailed down the ESG issue."
An important area is educating and informing clients and Coutts' own employees on ESG concerns. And given Coutts' platform, it can bring in top-shelf experts and commentators to enthuse clients – a recent event involved former Bank of England Governor Mark Carney speaking alongside famous UK broadcaster and naturalist Sir David Attenborough. There aren't many institutions that can draw in such people, Syed added.