Uncategorised
Regulatory grant scheme comes to Dragon City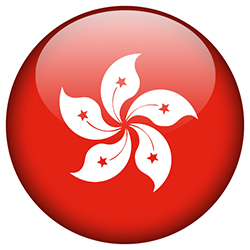 The Securities and Futures Commission of Hong Kong is implementing a governmental scheme to subsidise the setting-up of open-ended fund companies and real-estate investment trusts in its jurisdiction.
For open-ended fund companies successfully incorporated in or re-domiciled to Hong Kong and SFC-authorised REITs listed successfully on the Stock Exchange of Hong Kong, the grant scheme covers 70% of eligible expenses paid to Hong Kong-based service providers, subject to a cap of HK$1 million per fund company and HK$8 million per REIT.
Mr Ashley Alder, the SFC's Chief Executive Officer, has heralded this as an international offshore 'poaching' exercise: "By encouraging a broader range of investment vehicles, the grant scheme will reinforce Hong Kong's role as a leading capital raising venue and its status as an international asset and wealth management centre."
The scheme will operate for three years and is now open for applications on a first-come-first-served basis.
Eligible expenses
Eligible expenses must be paid to service providers based in Hong Kong. For OFCs these might be fees charged by law firms in relation to incorporation or re-domiciliation, or fees charged by auditors, accountants, tax advisors, fund administrators, corporate service providers, company secretaries, regulatory consultants and listing agents.
In relation to REITs, fees might go to lawyers for the drafting of legal documents and offering circulars. Fees might also be charged by auditors, accountants, listing agents, tax advisors, marketing agencies, advertising consultants who arrange roadshows and the valuers of REITs who produce valuation reports on properties for listing for advertisement.