Strategy
Citigroup Broadcasts Asia-Pacific Hiring Drive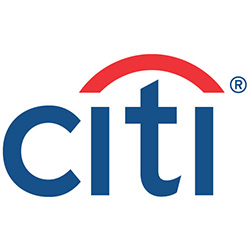 The private banking and wealth management side of the US bank has fleshed out more information on its Asia-Pacific hiring, following reports of how many people it has already hired in Hong Kong. The moves highlight a battle for talent among major firms.
Citigroup, which recently announced plans to hire hundreds of bankers in Hong Kong, yesterday said that so far this year it has recruited almost 650 wealth professionals in Asia-Pacific, including more than 130 relationship managers and private bankers.
In the first quarter of 2021, the US-based banking group said that it made more than $5 billion in net new money - one of the strongest months for inflows in its history.
The hiring is part of plans to add an extra 2,300 wealth staff, including 1,100 RMs and PBs, to support clients and grow client assets by $150 billion by 2025. Asia-Pacific is a key market for Citigroup's global wealth ambition.
Last week, Citigroup announced that it wants to recruit more than 1,000 people to work in its wealth franchise in Hong Kong in the next five years, including more than 550 new relationship managers and private bankers over that period. The goal pits it against rivals such as Credit Suisse, Goldman Sachs and HSBC in a talent battle. Goldman Sachs, for example, has flagged big hiring ambitions in the Greater China region.
"As the world's most global bank, with broad-based expertise across investment products, we are attracting top talent to join our team. We are strongly positioned and fully committed to serving our clients' needs," Peter Babej, Asia-Pacific CEO for Citigroup, said.
In January, the bank said it was forming Citi Global Wealth (CGW), aligning the private bank and the consumer wealth business under the leadership of Jim O'Donnell, formerly global head of investor sales and relationship management.
Citigroup said that in 2020, it logged more than $20 billion of net new money in its Asian wealth management business.