Strategy
Citigroup Unveils Asian Wealth Hiring Ambitions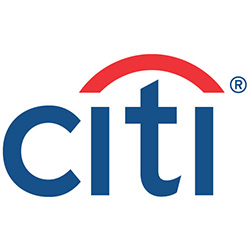 The plans underscore how the battle for talent in Asian wealth management and private banking will, at least in certain levels of seniority, be strong.
Citigroup yesterday announced that over the next five years it plans to recruit more than 1,000 people to work in its wealth franchise in Hong Kong, including more than 550 new relationship managers and private bankers over that period, pitting it against rivals such as Credit Suisse and HSBC in a talent battle.
The US-based bank said that so far this year it has hired 75 private bankers and RMs in Hong Kong.
Justifying its stance, Citi said that it wants to grow regional client assets under management by $150 billion from the existing $310 billion figure by 2025.
"We are well positioned to capture the strong growth opportunity by supporting our growing client base, especially in light of Wealth Connect and the Greater Bay Area opportunity," Angel Ng, Citigroup Hong Kong and Macau chief executive, said. "This includes both traditional retail wealth but also growing entrepreneurial wealth where we can connect founders and their companies to our leading institutional franchise across areas including commercial banking, capital markets and corporate banking."
The bank is not alone in aiming to swell its ranks of private bankers and RMs. As reported recently, Credit Suisse said that so far in the first three quarters of this year, in net terms, it has hired 30 private banking relationship managers for Asia. This week, HSBC said that it is on track to recruit more than 1,000 client-facing staff for its wealth and personal banking business by the end of the year, part of its plans to recruit over 5,000 client-facing personnel in the next five years. The hiring drive underscores how supply of talent, and banks' ability to build their own sources of RMs/private bankers, will be a big differentiator of performance.
This January, Citigroup said that it was forming Citi Global Wealth (CGW) in order to align the private bank and the consumer wealth business under the leadership of Jim O'Donnell, formerly global head of investor sales and relationship management. In Asia-Pacific, Europe, the Middle East and North Africa, the US bank has appointed regional private bank head Steven Lo and former Asia-Pacific retail head Fabio Fontainha to lead Citi Global Wealth in Asia.