People Moves
UBS Announces C-Suite Changes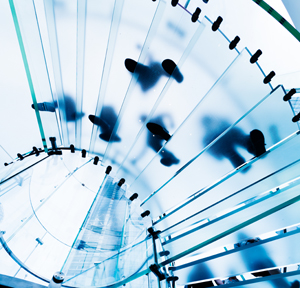 The bank has announced the new role of chief digital and information officer, as part of a push further into the technology space, reflecting how this area is seen as crucial for such firms. UBS also named a new group general counsel, as the current office-holder is stepping down after 13 years in the role.
Today, UBS announced that Mike Dargan has been appointed chief digital and information officer, taking effect from the start of May.
The new CDIO organisation will play a "crucial role" in the bank's technology field, replacing the former group chief operating officer function, the bank said in a statement.
Dargan has been the head of group technology since he joined UBS in 2016. Prior to that, he was chief information officer for CIB at Standard Chartered Bank, head of corporate strategy and mergers and acquisitions, EMEA and the Pacific Rim regions, for Merrill Lynch and head of corporate and investment banking, Asia-Pacific for Oliver Wyman.
Markus Diethelm, who has been group general counsel of UBS for 13 years, has decided to step down as of 1 November 2021. Deithelm, who joined the bank's executive board in 2008, will remain as a senior advisor into 2022 with responsibility for select legacy litigation cases.
Barbara Levi will succeed Diethelm. She previously served at mining conglomerate Rio Tinto Group as chief legal officer in external affairs. Before that, she was group general counsel. Levi has also worked in senior roles at Novartis, and in private practice in New York and Milan. She is a qualified attorney-at-law admitted to the US Supreme Court and to the bar in Milan and New York State.