People Moves
Who's Moving Where In Wealth Management? - Quilter Cheviot, Hogan Lovells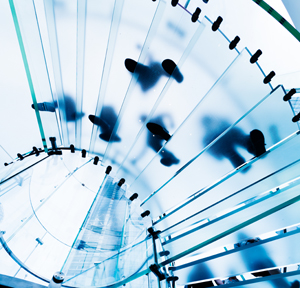 The latest senior moves in wealth and asset management from across Europe and the UK.
Quilter Cheviot
Quilter Cheviot has hired Jamie Maddock as an equity research analyst to bolster in-house research capabilities.He will report to head of equity research at Quilter Cheviot, Chris Beckett.
Maddock, formerly from AGF Investments, will be responsible for global energy and materials sector coverage. A PhD holder in applied geophysics, with 15 years' equity analyst experience, he previously worked at Deutsche Bank, Morgan Stanley, and Brewin Dolphin.
The discretionary fund manager, with £25 billion under management, has also hired analyst Samir Shah from Aberdeen Standard as maternity cover. Shah will be responsible for US and European equities fund analysis and global private equity funds. He will report to head of investment fund research, Nick Wood.
Hogan Lovells
American-British law firm Hogan Lovells has made a number of senior hires across Europe and North America, naming a number of figures to its international management committee and board.
The new IMC appointments are:
José María Balañá – regional managing partner for Europe, Middle East and Africa, as of 1 May, taking on the role from Marie-Aimée de Dampierre, who will become chair on that date.
James Doyle – practice group leader of the corporate and finance practice, as of 1 July, taking on the role from David Gibbons who will return full time to his practice.
The new Board appointments, as of 1 May, are:
Lillian S Hardy – elected to the Washington DC seat, taking on the role from Cate Stetson, who has served two terms on the board;
Adrian Walker – re-elected to the London seat;
Andreas von Falck – elected to the "At Large" seat, taking on the role from Clay James;
David Bonser – managing partner of the corporate practice, working with James Doyle; and
Sébastien Gros - regional administrative partner for the EMEA region, supporting José María Balañá.