People Moves
Who's Moving Where In Wealth Management? - BNP Paribas Asset Management, Kleinwort Hambros, Others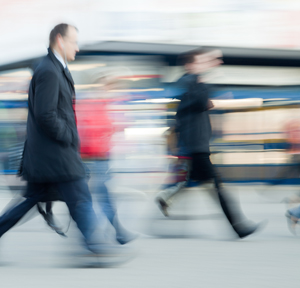 The latest senior moves in asset and wealth management from across Europe and the UK.
BNP Paribas Asset Management
French asset house BNP Paribas has appointed Alex Bernhardt as global head of sustainability research, responsible for the firm's research agenda, ESG platform, and managing the ESG analyst teams. Bernhardt starts on 21 April and will report to Jane Ambachtsheer, global head of sustainability.
He will be joining from Marsh McLennan, where he has been director of innovations, helping clients to address matters relating to climate resilience, diversity and sustainable infrastructure financing. Before that, he was principal and US responsible investment leader at Mercer, helping institutional investors manage sustainability in their portfolios, particularly related to climate change. He also spent time at reinsurance broker Guy Carpenter helping devise risk transfer solutions for insurance brokers.
Kleinwort Hambros
Kleinwort Hambros has announced several senior appointments in its Channel Islands operation. Thomas Cummins has been promoted to head of private banking, Channel Islands; Konstantin Graf von Schweinitz has been made chairman and independent non-executive director (iNED) to the Channel Islands (CI) bank board; and Dragica Pilipovic-Chaffey has been named iNED on both the CI bank and CI trust board.
Cummins was previously private banking lead for the firm's Jersey business. In the new post, he will be in charge of consolidating the private banking activities in Jersey and Guernsey and leading client and commercial activity in the jurisdiction.
Graf von Schweinitz will oversee the performance of the CI bank board and ensure effective governance. He has been a non-executive director for SG Hambros Bank Ltd since 2016 and has held a range of positions with several financial institutions; he has also acted as an independent advisor to banks, hedge funds and private equity companies.
Pilipovic-Chaffey, appointed to both the CI Bank and CI trust boards, will help drive business strategy and oversee board management. He has served in executive and director roles for a range of banks, commercial companies, and institutions, and has board level experience across multiple public and non-listed companies.
Nickel Digital Asset Management
Nickel Digital Asset Management has appointed Simeon Tsonev as a senior option trader. Tsonev is joining from BNP Paribas Asset Management, where he was a currencies portfolio manager in its emerging markets fixed income team. Prior to that, he worked in foreign exchange options trading at Credit Suisse, where he had market-making responsibilities for emerging markets currency options.
Tsonev started his career at Merrill Lynch and subsequently worked as an interest rates quantitative trader at D E Shaw & Co. He earned a BA in economics and political science from Vassar College and a PhD in economics from Columbia University.
Launched in early 2019, Nickel Digital currently has four funds investing in the digital asset space. It has seen its assets under management increase more than fourfold in the last six months, with AuM now approaching the $200 million mark. This publication interviewed the business in February.
HSBC Asset Management has appointed Paul Griffiths as its new global head of institutional business. Based in London, Griffiths will start on 5 May and report to Nicolas Moreau, chief executive.
Griffiths, who has more than 30 years' experience in the industry, is joining from First Sentier Investments where he was chief investment officer, fixed income and multi asset solutions. Prior to that, Griffiths served in senior roles with firms including Aberdeen Asset Management, Credit Suisse, Axa and lnvestec. He is also the founder investor of the UK's first student-run investment portfolio based at the University of York.