People Moves
Who's Moving Where In Wealth Management? - The Fry Group, Tilney Smith & Williamson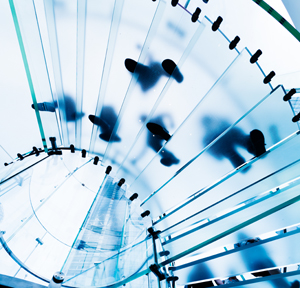 The latest senior moves in wealth and asset management from across Europe and the UK.
The Fry Group
International tax, financial and estate planning firm The Fry Group is making two leadership changes to facilitate growth.
From April next year, serving CEO Jeremy Woodley will become the chairman, and David Pugh, currently chief strategy and commercial officer, will take over as CEO. Both appointments will be phased in over the next 12 months to enable a smooth transition.
Woodley joined The Fry Group in 2005, leading the UK team for 11 years before becoming CEO in 2018. Pugh managed the group's Singapore operation from 2010 and returned to the UK to join the firm's board in 2018. He also spent time in the UK at Hargreaves Lansdown and Truestone Asset Management.
"Times and global markets change, and we have seen nothing short of a significant shift in the way we all live and work in the past 12 months. Taking up the role of chairman allows me the scope to consider broader market trends, with the aim of growing our global position as a leading independent wealth management company," Woodley said.
In the new leadership phase, the firm is also keen to "concentrate on doing well by doing good, with a new corporate social responsibility policy and a stronger focus on the wellbeing of our team," Pugh added.
The Fry Group manages around £2 billion in funds for clients across offices in Hong Kong, Singapore, Belgium, Spain and the UK.
Tilney Smith & Williamson
Wealth management and professional services group Tilney Smith & Williamson has added Rob Bickerstaffe as business development manager in the North West.
Bickerstaffe is joining from Puma Investments, where he has spent four years as a senior business development manager. Before that he worked as an investment manager at the Ingenious Group and as a senior consultant at Ludlow Wealth Management.
He will be responsible for developing the group's strategy with external IFAs in the North West, where TSM says it plans to expand the team.